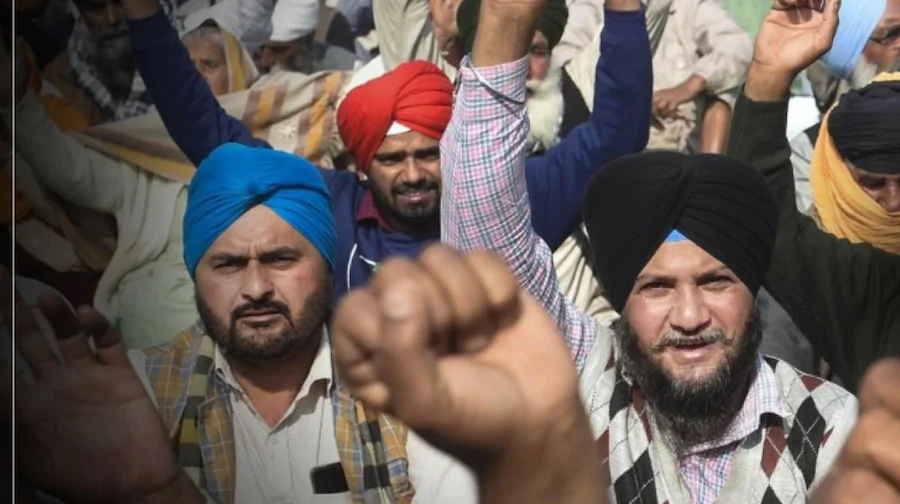 SC committee will continue, farmers will continue fighting, today will burn copies of law

How farmers put their opinion before the SC committee
The Supreme Court has banned the implementation of all three agricultural laws. Let see how farmers put their opinion before the SC committee
The court has also raided the committee formed to settle the dispute between the government and farmer organizations.
Farmers' organizations allege that the four people involved in the committee have supported the laws in the past.
In such a situation, now keep a blog with you to keep an eye on
Rage on committee, how will the matter be formed?
The Supreme Court on the previous day formed a SC committee of four members to settle the ongoing dispute on the agricultural law.
This committee includes farmer leader Bhupinder Singh Mann, agricultural scientist Dr. Pramod Kumar Joshi, agriculture expert Dr. Ashok Gulati and Maharashtra's farmer leader Anil Ghanwant.
But the farmer leaders say that they have all supported the law, in such a case, the report will only come in the government's favor. The committee set up by the Supreme Court will have its first meeting in the next ten days.
Within two months of the meeting, the Supreme Court will have to submit its report. The committee will talk to every side and report directly to the Supreme Court.
The farmers' fight will continue
The farmers have said to continue their fight. On Wednesday, on the occasion of Lohri, copies of agricultural legislation will be lit by farmer organizations.
Also, on January 26, that is, Republic Day, there is talk of taking out a tractor rally in peace. However, the Supreme Court has also served notice to the farmers on this issue.
The farmers have also been strongly supported by the Congress party and the SC committee constituted by the Supreme Court has been criticized. The Congress has also announced support for the farmers' tractor rally.
The chairman of the centenary organization Anil Ghanwant has said that the Supreme Court has decided to form a committee, the farmers' movement has been going on for the last 50 days and many farmers have been martyred during this period.
But this movement should stop somewhere and make laws in the interest of farmers.
In a conversation with Aaj Tak, the farmer leader said that if the new agricultural law is not approved by the farmers, then the government should improve it.