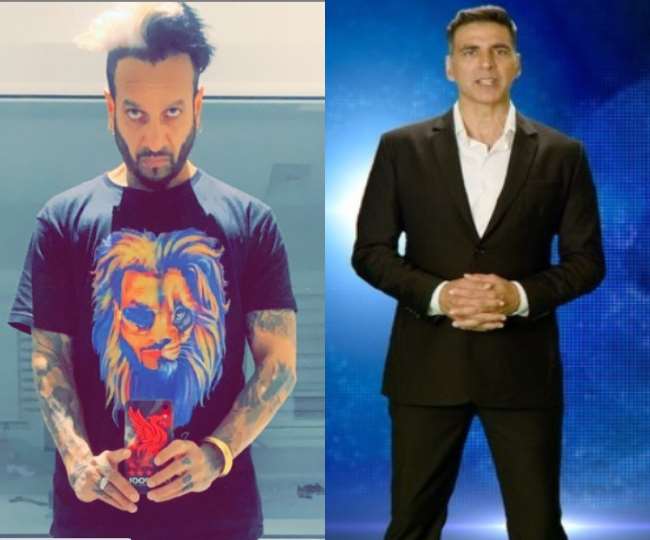 Akshay Kumar Punjabi singer Jazzy B told Akshay Kumar, 'fake king', said – 'The real king is the one who sits in the movement'

After Rihanna's tweet, Akshay Kumar also tweeted and wrote,
Akshay Kumar said 'Farmers are a very important part of our country. The agitation of farmers who have been sitting at different borders in Delhi for Almost two months has taken a different turn.
Since the violence in Delhi on 26 January, different reactions have been coming from the government to the celebrations… from the government to the celebs.
Recently, international singer Rihanna made a tweet about the movement after which Bollywood got torn up.
Some celebs thanked Rihanna's support and some appealed to maintain unity in the country.
All efforts are being made to resolve their problems. So all together support a solution. Instead of focusing on those who create any kind of division, focus on the solution.
This tweet of Khiladi Kumar went viral on social media.
Now on the tweet of Akshay Kumar, Punjabi singer Jazzy B has leveled at him and called him a fake king.
While retweeting Akshay's tweet, Jaji B wrote, 'Wah Ji wah, Bhai Ji … tweeting now! You have not tweeted a tweet since the farmers have been making a peaceful movement for two months, and now you are calling them propaganda.
Oh, you can't be a lion is a king, the real king is the one who is sitting on the dharna! Fake King Akshay Kumar!
Let us tell you that the farmers have been agitating for the last almost 2 months in protest against the three agricultural laws of the central government.
Farmers have warned to block national and state highways on 6 February. The farmers are stuck on the borders of Delhi's Singh, Tikri, and Ghazipur.
In view of a large number of farmers, the Delhi Police has made a strong arrangement.
While Rohit Shetty's super coop based film Suryavanshi has been ready since last year but due to Corona, the film was eclipsed and the release of the film was postponed a few days before the release.
But now the release date of Suryavanshi has started working with a loud noise.
Some changes have been made to the theatrical release of the film Suryavanshi starring Akshay Kumar and Katrina Kaif.