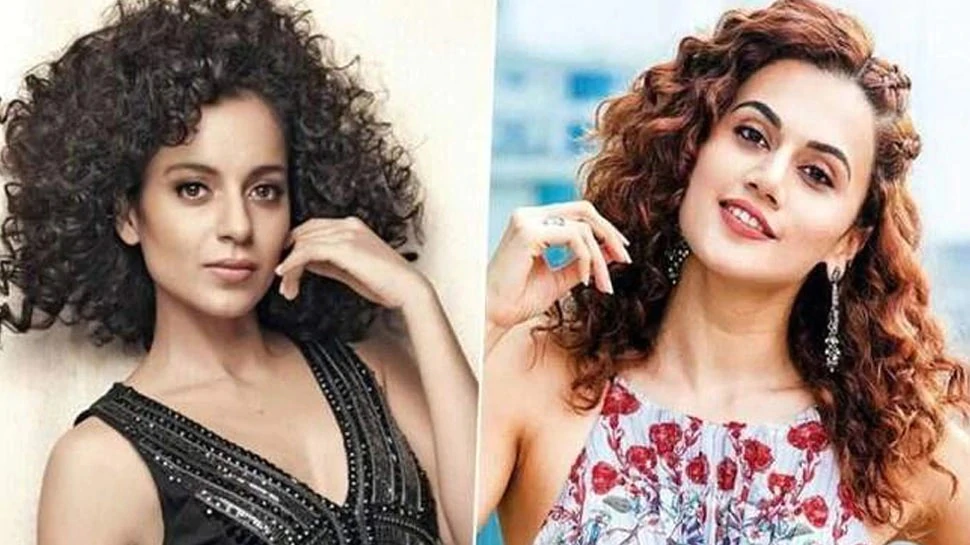 Taapsee Pannu calls Kangana Ranaut a 'propaganda' teacher, in return

The Cold War between actress Kangana Ranaut and Taapsee Pannu
Once again surfaced on Thursday. It all started when Taapsee targeted him without naming Kangana. where the two clashed with each other on social media.
Recently, Kangana Ranaut also took the class for 32-year-old pop star
Rihanna
.
In fact, Rihanna took the side of the farmers by sharing the news of a news website when the internet was turned off in several districts of Delhi's neighboring state of Haryana.
Riana wrote, 'Why are we not talking about this?' Along with this, he also recorded #FarmersProtest in his tweet.
It all started when Taapsee targeted him without naming Kangana. Taapsee in a tweet called Kangana Ranaut a 'propaganda' teacher.
Taapsee Pannu's tweet
Actress Taapsee Pannu (Taapsee Pannu ) wrote tweeted, "If a Tweet affects you if someone's joke affects you, you propaganda teachers need to work on your original system, not others To be made.
Kangna had tweeted against pop farmer Riana after her tweet on the farmer's movement, after which Tapsee today targeted Kangana by tweeting.
Even Taapsee Pannu (Taapsee Pannu) is taken as it was not named, but Kangana this tweet personal attack and said, 'I should abuse your mother, then it will affect your faith Dumbo? Insult him on the national platform.
Kangana called Taapsee 'B-grade'
In another tweet, Kangana Ranaut said, 'B-grade thinking of B-grade people, everyone should stand up for their motherland and family,
this is karma, this is religion only .. Don't be the eaters of free funds .. the Burden of this country.
That is why I call them B-grade. Ignore these freeloaders.
However, some of Kangana Ranaut's tweets were removed on Thursday by the microblogging site, which was said that the post was in violation of their rules.
In a tweet that was deleted, he called many Indian cricketers 'Dhobi's dog'. The second tweet was about actress Taapsee Pannu.