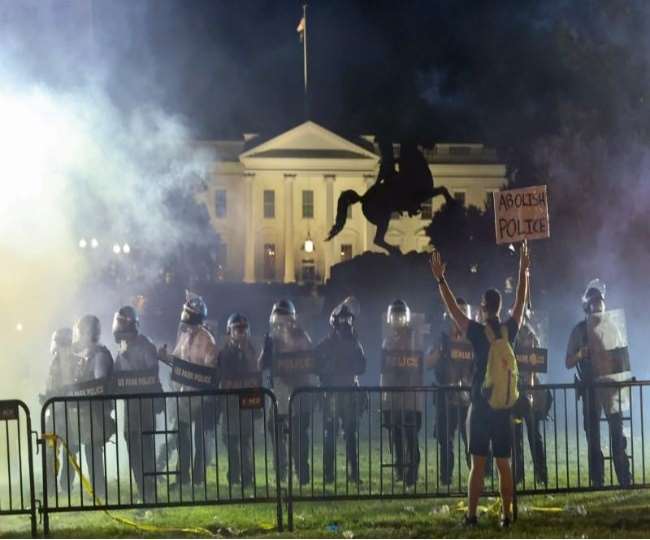 White House strict on nationwide protests, said – violence, looting, anarchy will not be tolerated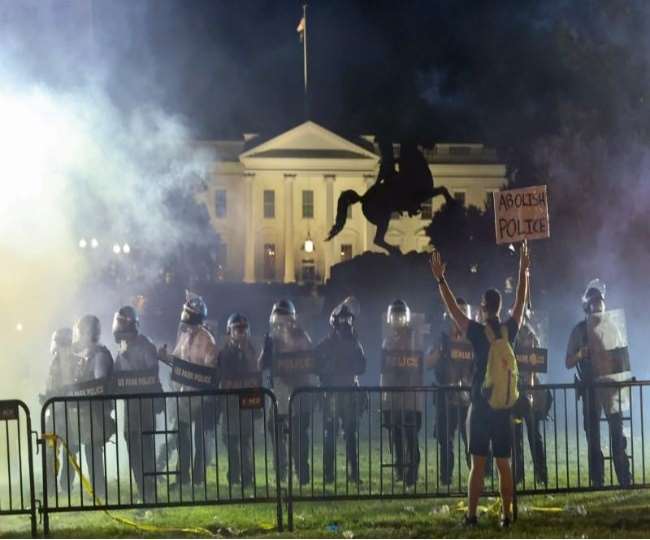 Washington, PTI. Violence, looting, anarchy and breaking the law will not be tolerated, the White House said amid nationwide protests over the killing of an unarmed black man by a white police officer in Minneapolis. America has been scorched for several consecutive days following the death of a black man George Floyd in police custody. Things became uncontrollable with each day. White House press secretary Kayle McNee told reporters at her news conference on Monday, 'The president has clarified that what we are seeing on the streets of America is unacceptable. Violence, looting, anarchy and breaking the law will not be tolerated. '
He further said that this is not a simple protest from anywhere. It could not call criminal acts as opposites. These are crimes that harm innocent American citizens. Let us know that all the activities in the country have been stopped due to the nationwide riots and looting that has been going on for the last one week. People are on the streets and accused of discrimination against the murder of African-American man George Floyd in the largest city of Minneapolis in the US state of Minnesota.
The violence is seen as the worst civil unrest in America in decades. The violent protests spread to at least 140 cities across the US in the days following Floyd's death. Let me tell you that a 46-year-old black man died in Minneapolis police custody. A white officer knelt on his neck during his arrest as he pleaded that he could not breathe. The incident was revealed in a video shared online.
A large number of protests have turned violent, from New York in the south to Austin in the north, and from Washington DC in the south to Los Angeles in the west. The press secretary said that 17,000 National Guard troops have been activated in 24 states. He said, "In total 350,000 National Guards are available and more steps are being taken for wrongdoing. Governors across the country should deploy the National Guard, as they are capable of protecting American communities. '
He said that as President Trump has repeatedly said that there should be peaceful demonstrations, peaceful protesters have the right, but we cannot allow a situation in Minneapolis that spreads so much further into chaos.