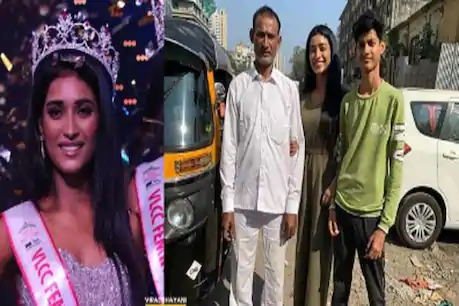 Manya Singh: Manya Singh, daughter of rickshaw driver, used to spend nights without eating in Miss India 2020.

The first runner up Manya Singh of Femina Miss India 2020
Manya Singh, the runner-up in VLCC Femina Miss India 2020, is the daughter of a rickshaw driver. There is an open story of their struggle on social media.
Manasa Varanasi, an engineer who worked as an engineer in Telangana,
has been declared the winner of VLCC Femina Miss India 2020 on Wednesday night.
Manika Shyokand of Haryana was declared VLCC Femina Miss Grand India 2020,
while Manya Singh was the runner-up in the competition.
The victory was crucial for Manya as the victory came after several nights and many years of hard work for the daughter of a rickshaw driver from Uttar Pradesh.
Manya had earlier said that she wanted to inspire others by using the platform
given by Miss India to talk about her journey while telling her the story of the struggles unfolding on the road to success.
Also Read: Sara Ali Khan Childhood Pic: Sara Ali Khan shared 19-year-old pictures, said- I've been waiting since childhood
In a post shared by Miss India's official Instagram handle in December,
she said, "My blood, sweat, and tears have given me the courage to pursue my dreams."
Born in Kushinagar, Manya wrote in her post that she grew up in difficult conditions,
spent nights without food, and walked for miles to save a few rupees.
Sleep and miles go on foot. She yearned for books and clothes,
and thus Manya told how fate had never been on her side.
'I started working at Teen Age itself'
Ornaments pledged for the daughter's education: The parents had pledged whatever little ornaments they had to pay for Manya's examination fees.
In a post shared last month by Miss India's official Instagram account,
she said about Manya Singh, "She believes that education is the strongest weapon we can have at all times."
According to the social media post, Manya won the Best Student Award during HSC.
She used to face the hassle of books and fees at school,
as well as being ridiculed by classmates for being a father's rickshaw driver.