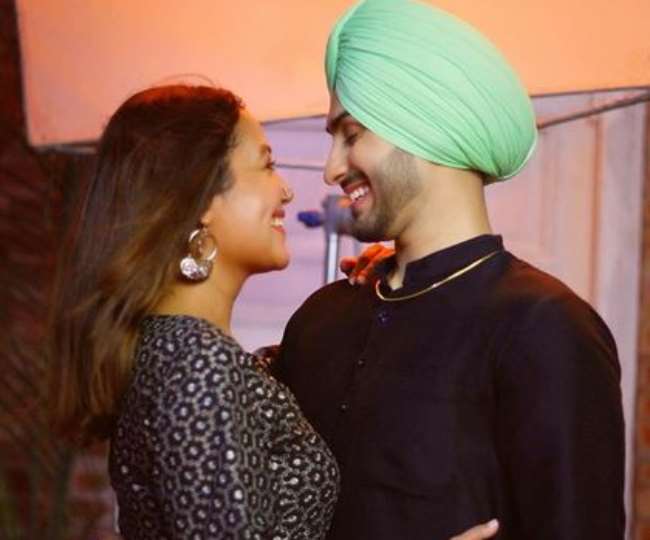 Rohanpreet Singh and Neha Kakkar climb valentine's hangover, fans looking at romantic photos

Famous Bollywood singer Rohanpreet Singh and  Neha Kakkar are very active on social media.
Neha shares a lot of pictures and videos with Rohanpreet Singh, fans through social media.
At the same time, crazy fans of Neha's songs also openly love her pictures.
Neha has been sharing many pictures on Instagram since her marriage to Rohanpreet.
Now, Rohanpreet and Neha are celebrating valentine's for the first time since their marriage.
In such a situation, this couple has started loving each other with Rose Day. Recently, Nehupreet has shared pictures of this special week on Instagram.
Also Read: Anita Hasanandani and Rohit Reddy's become parents, the actress gives birth to a son
On the occasion of Rose Day, Neha Kakkar shared a picture with her husband Rohanpreet on Instagram, writing, 'You make me complete Rohanpreet.
Happy Rose Day '. Now Rohanpreet not only responded to this beautiful post of Neha but while sharing it, she wrote, 'Rose Day's congratulations to you too, my beautiful Nehe.
Not only this, but Rohan also gave a very beautiful bouquet of flowers to Neha. Neha wrote the caption, 'My Rohu Baby is the best'.
On the occasion of Propose Day after Rose Day, Rohanpreet shared that picture on social media in which he was seen proposing Neha.
With this, he wrote, 'Congratulations to Propose Day, thank you for marrying me. You made my life as beautiful as yours'.
Let us tell you that Rohanpreet and Neha met during the shoot of the song 'Nehu the Vyah'.
During the shooting of that song, Neha and Rohanpreet became close to each other and then both got married.
The wedding photos of both of them came to a lot of headlines on social media. However, Neha suddenly surprised her fans by deciding to marry suddenly.
Neha and Rohanpreet are one of the beloved couples of Bollywood and their love has grown more since marriage.
Not only on social media but on many occasions, this couple has been seen luring each other.
Talking about Neha Kakkar's songs, recently Neha sang 'Saiyya Ji' along with Yo Yo Honey Singh.
This song was well-liked by the fans. Apart from this, Neha has also appeared in the song 'Khyal Kya Kar' with her husband Rohanpreet. Fans lavished love on this video.