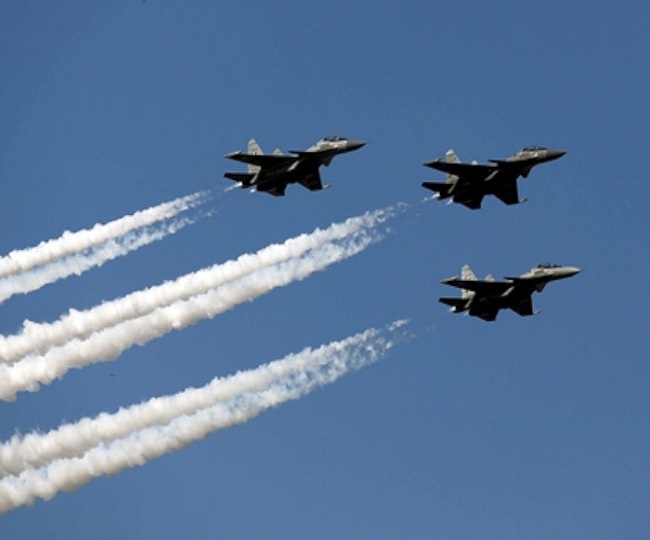 Indian Air Force : Pakistani JF 17 and Indian Tejas, Which fighter aircraft is more dangerous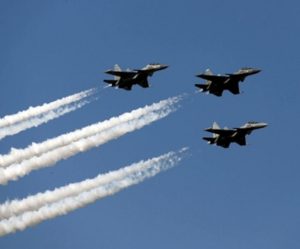 Indian Air Force chief Air Marshal RKS Bhadauria says
That the Indian Air Force indigenous fighter aircraft –
Tejas will be helpful in executing the surgical strikes like Balakot on terrorist targets closely.
He also said that the JF-17 fighter aircraft built by
Pakistan with Chinese technology can not stand anywhere in front of Tejas in quality, capability and precision.
Bhadauria says that the light Tejas fighter aircraft of 'Four and Half Generation' ie 'Light
Combat Aircraft' are made with very modern technology
and the weapons deployed in this aircraft have also been developed indigenously.
Katie Sebastian is a retired wing commander of the Indian Air Force who has also been a test pilot and group captain.
He says that the Government of India Tejas Mark 1A fighter aircraft is much more expensive
than other light fighters of the same category because it has been equipped with a lot of new technology equipment.
Sebastian said that the special thing about Tejas is that this aircraft is expensive
because many modern ventures have been added to it such as radar developed in Israel.
Apart from this, the aircraft also has indigenously developed radar. The aircraft is light and its firepower is also good.
It is a multi-functional fighter aircraft that is capable of producing better results even in difficult situations.
While Tejas is being built by Hindustan Aeronautics Limited,
India's oldest and reputed venture, the JF-17 is being built by Aeronautical Complex (PAC) in Kamra near the capital of Islamabad, Pakistan.
Its construction also includes a Chinese organization
China National Arrow Technology Import and Export Corporation.
The new technology used in Tejas is 'Active electronically-scanned radar' ie electronically scanning radar, Beyond Vijull Range (BVR) missile for 'critical operation capability'.
Electronic warfare suite and air to air refueling have also been arranged in Tejas.
By the way, the number of fighter aircraft in the Indian air force is much more than the air force of Pakistan.
In India, their number is estimated more than 2000,
while in Pakistan they are said to be around 900.
According to the Pakistani Air Force, missiles and radars in the new aircraft are similar to the old ones.
Only one seat has been added in the new model,
so that the second pilot can also sit and these aircraft can be used in training.
Also Read : SC committee will continue