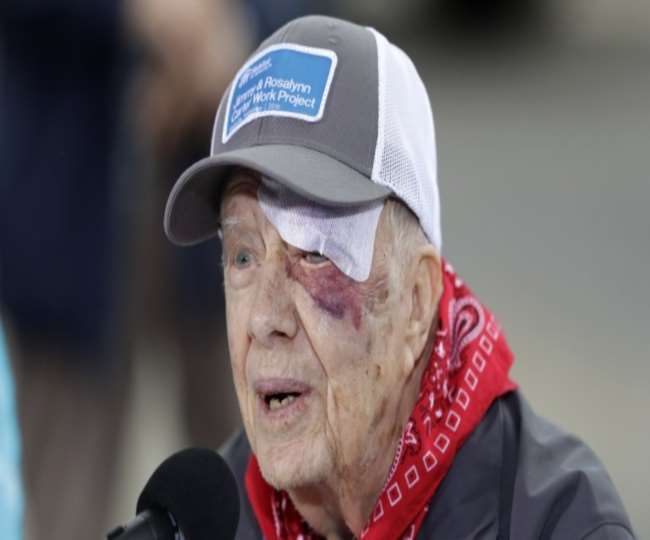 Former US President Jimmy Carter's Brain Surgery, Condition Improved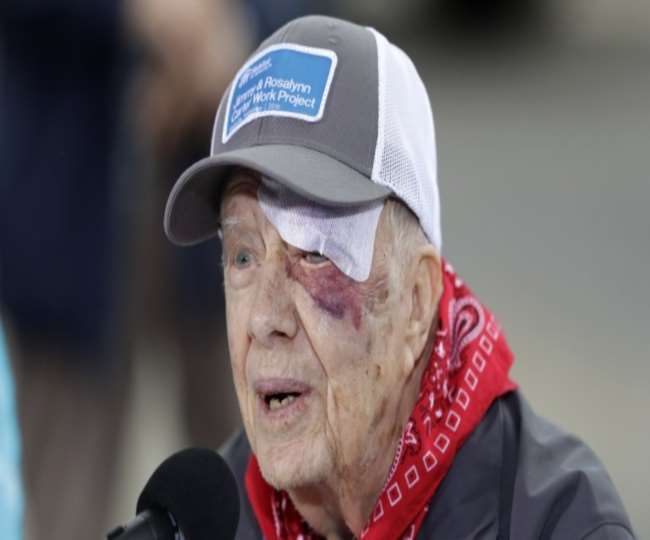 Washington, Agency. Former US President Jimmy Carter is improving in Jimmy Carter 's condition. Doctors claim that his brain surgery was successful on Tuesday. The Hill reported that Carter underwent brain surgery on Tuesday morning to relieve pressure on his brain.
Surgery did not produce any complications. The former president was admitted to a cacophony in Atlanta on Monday to relieve brain pressure. Carter collapsed at her home in October earlier this year. His brain was hurt by this.
Jimmy Carter's full name is James Earl Carter Jr. He was the 39th President of the United States from 1976 to 1980. Prior to becoming President, he served in the United States Navy, was a senator in Georgia and was also governor of Georgia.
After the President's tenure, he was associated with human rights institutions and philanthropic organizations. He was awarded the Nobel Peace Prize in 2002.
The following major events occurred during his tenure as President. In 1978, at Camp David, Carter negotiated an agreement between Egyptian President Anwar al-Sadat and Israeli Prime Minister Menakham Begin. In 1979, peace came between Israel and Egypt.
On 1 January 1979, the United States granted diplomatic recognition to the People's Republic of China and diplomatic relations were established between the two. With this the diplomatic recognition of the Republic of China was canceled and diplomatic relations were formally severed.
During the Islamic Revolution of Iran in 1979, the US Embassy in Tehran was captured by militant students in November and more than 50 Americans were taken captive. When Iran and the United States could not reach a diplomatic solution, in 1980 there was an unsuccessful attempt to free the detainees on military force, killing American soldiers. Bandhi was finally released after 444 days in 1981