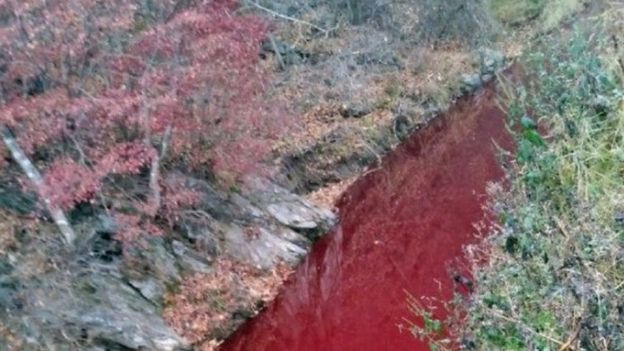 Why South Korean river became red due to blood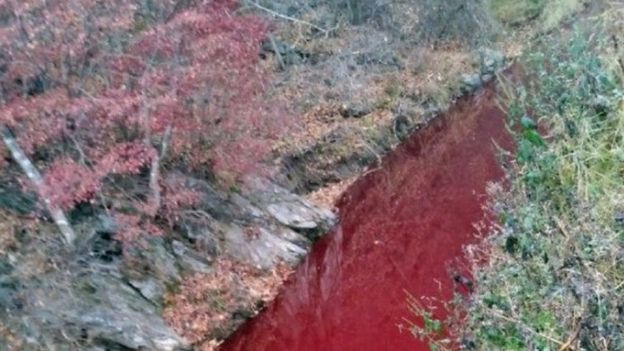 A river located near the border of North and South Korea has become completely red due to the blood of pigs.
The South Korean administration issued an order to kill 47,000 pigs to prevent the spread of African swine fever spread to the country.
But due to rain, blood from the dumping ground near the border got into the nearby small river Imjin.
African swine fever is a highly contagious and incurable disease that occurs in pigs. There is no chance of the infected boar surviving, although humans are not threatened by it.
Local authorities have denied that the running blood may pose a threat to the disease for other animals as well.
They say that their infection was treated before the pigs were killed.
Spread all over Asia
Action was taken to kill pigs last weekend. But it is being said that the remains were left inside several trucks near the dumping ground near the border of the two Koreas.
Actually, this happened due to the delay in making the plastic containers needed to bury them and the dead pigs could not be buried immediately.
Recently the infection of African swine fever was detected in South Korea and it was rumored that the disease was spread in the country by pigs crossing the enclaves of the unarmed area near the border of North and South Korea.
The first case of swine fever was detected in North Korea in May. To ensure that these infections do not reach South Korea, the government has taken a lot of measures, even fencing has been done on the border.
The South Korean army is allowed to kill any wild animal crossing the civilian border on the border.
But despite these measures, the first case of African Swine Fever in South Korea came out on 17 September. So far, a total of 13 cases have come to light here. There are a total of 6,700 pig farms in South Korea.
Many countries in Asia have been affected by the spread of this disease, including China, Vietnam, and the Philippines. In China alone, 1.2 million pigs have been killed for this reason.