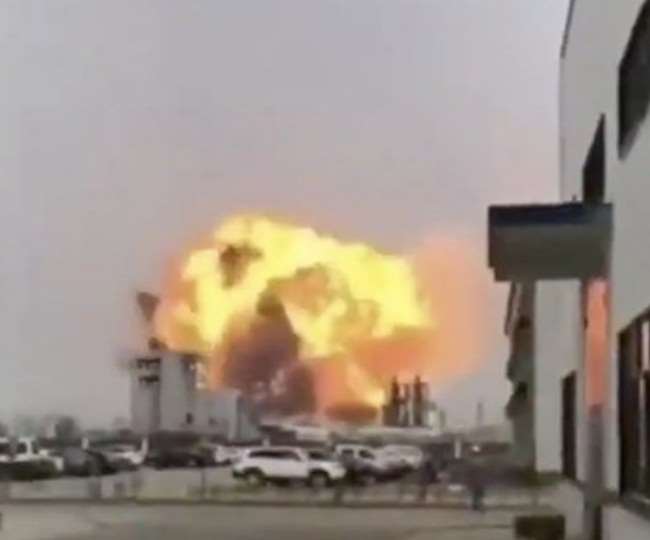 China's chemical plant exploded in a fierce explosion, flames rose high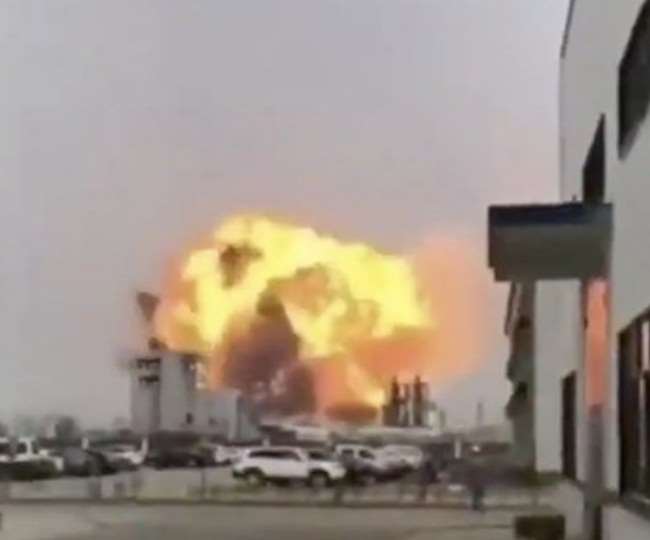 New Delhi A fire broke out at a chemical factory in southern China on Tuesday with an explosion. People present in the factory started fleeing as soon as the fire was reported. After the fire, the people present in the factory tried to extinguish the fire on their own, but they could not succeed. Meanwhile, the fire department was also informed about this, his team reached the spot, then work was started on extinguishing the fire.
At present, there is no report of any casualty due to the fire. The Zhuhai Fire Brigade dispatched 40 fire engines and 200 firefighters to the scene. The fire could be controlled two hours later. The CCTV reported that fire brigades in nearby cities Guangzhou, Foshan, Jiangmen and Zhongshan also provided assistance. This news has also been published on a website called DailyMail.
Where the explosion
The explosion occurred at the plant in Zhuhai, southern China. The explosion was so strong that those who heard it thought that a bomb had exploded. Footage about this was also released by the local media.
The explosion occurred late at 1.40.
The blast occurred at around 1:40 pm at the Changlian Petrochemical Plant in Gaolangang District, the Zhuhai Emergency Management Bureau announced on social media. In a post on Twitter's Chinese counterpart Weibo, the authority said the fire was extinguished approximately two hours after the accident. It added that rescue teams arrived at the scene as soon as possible and investigators were investigating the cause of the explosion. Local environmental officials were asked to monitor the surrounding areas. Zhuhai is a city of 1.9 million people. It is located in the southernmost explosion took place last year, killing 76
It is said that industrial accidents are common in China, safety rules are not taken care of here. Due to this, accidents happen. In March last year, 78 people were killed and hundreds were injured in an explosion at a chemical plant in eastern Jiangsu province. Four months later in July, a huge explosion occurred in a gas plant in central China. part of Guwahati province, bordering Macau.
In November 2018, a truck full of chemicals exploded at the entrance to a chemical factory in the northern Chinese city of Zhangjikau, which will co-host the 2022 Winter Olympics, killing 23 people and injuring 22 others. One of the worst accidents was a major explosion in 2015 in a chemical warehouse in the port city of Tianjin that killed 173 people, most of them firefighters and police officers. That explosion was blamed on illegal construction and unsafe storage of volatile materials.