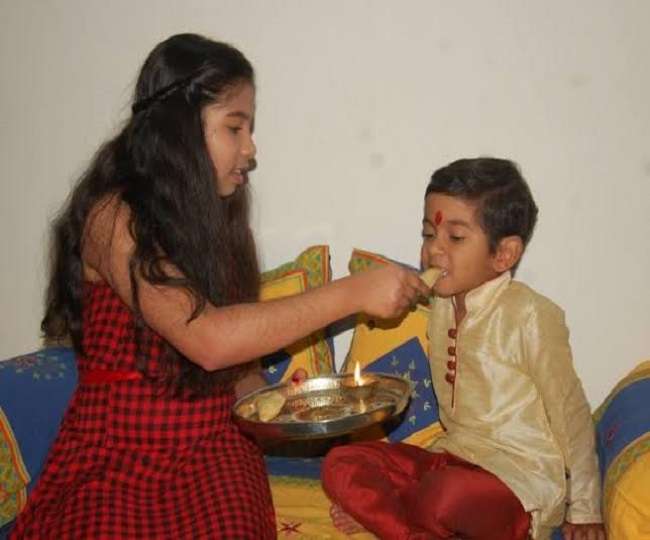 Bhai Dooj 2019 Muhurat And Puja Vidhi: Today Is The Festival Of Brotherly Love, Bhai Dooj, Learn Auspicious Time And Worship Method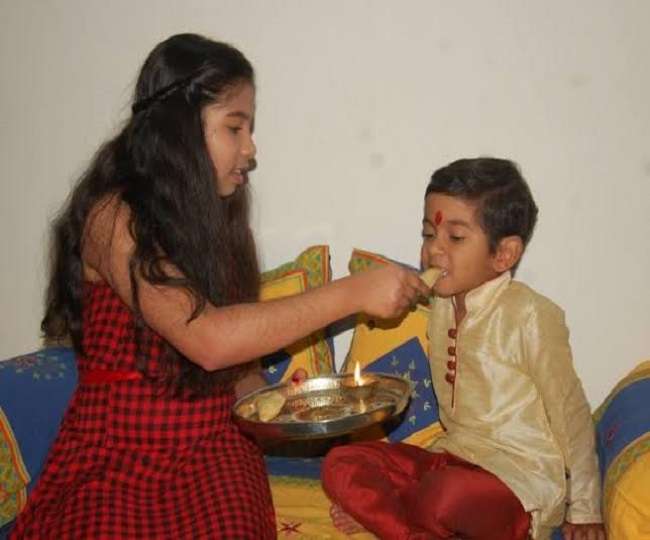 Bhai Dooj 2019 Muhurat And Puja Vidhi: Bhai Dooj is being celebrated today, dedicated to the love of brothers and sisters. It is celebrated every year on Kartik Shukla Dwitiya. The festival of Bhai Dooj is the last festival of Diwali, it is celebrated on the second day of Diwali. It is also called Bhau Beej, Bhatru Dwitiya or Bhai Dwitiya. The history of this festival is connected with Yamraj and his sister Yamuna, hence it is also called Yama Dwitiya. On this day, sisters wish for long life and happy life of brothers and brothers give gifts etc. to their sisters.
Auspicious time for Bhai Dooj
The second date of the Shukla Paksha of Kartik month starts on Tuesday, October 29 from 06 to 13 minutes on Tuesday, which is October 03 to Wednesday at 03:48.
Puja Muhurta
Bhu Dooj Puja Muhurat is on October 29 in the afternoon from 01 to 11 in the afternoon to 03 to 25 in the afternoon.
On this day, the brothers go to their sister's house. The sisters make Ashtadal Kamal from Akshat, Kumkum etc. for the happy life of their brother. Then, after resolving the fast, worship Yamraj by law. Then Yamuna worships Chitragupta and Yamdoots. Then the sister applies tilak to her brother in the auspicious time and performs aarti.
She also wishes God to her brother for a long and healthy life. She wants her brother to be happy all his life. The sister feeds sweet to the brother and makes the mouth sweet. At the same time, the brothers give gifts to their sister and wish them a happy life. Then the sisters provide food to the brother.
Yamraj used to visit his sister Yamuna every year at her house. Yamuna had asked him a boon that on the second date of Shukla Paksha of Kartik month, the sister who will provide food at her house by applying brother Tilak, should not fear Yama. In such a situation, he gave a boon to Yamuna, since then Bhai Dooj started being celebrated.