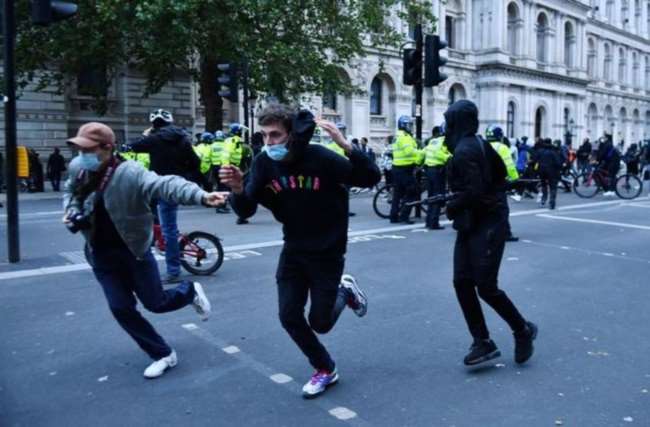 Violent anti-racist demonstrations in Britain, many policemen injured, PM appeals for peace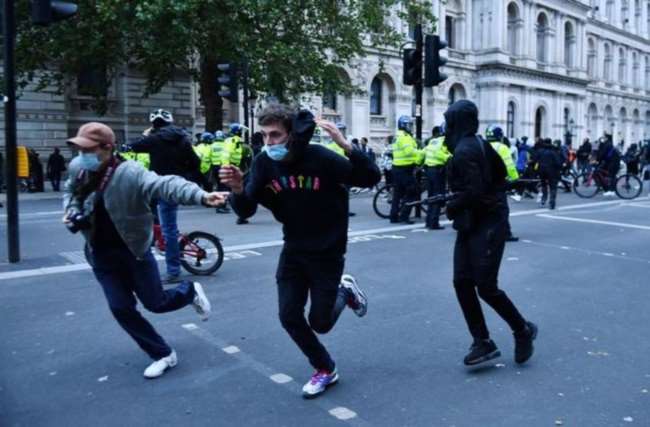 London, Agency. The ongoing peaceful racial demonstrations in Britain have now turned violent. The British Prime Minister said that after the death of American black civilian George Floyd in police custody, the protests started in Britain have now turned violent. Many policemen in Britain have been injured in this demonstration. Let us tell you that after the death of black civilian George in police custody in America, there has been a huge protest for 13 days. US President Donald Trump had to unload the army to stop the violent protests. But now the heat of this performance has reached many countries of the west. Many big cities of Britain have also come in its favor.
Says PM, peaceful protest is now hijacked
On the other hand, the British Prime Minister has expressed his concern over the violent performance. He said that everyone has the right to a peaceful demonstration, but in the wake of the corona virus, everyone should follow the laws of physical distance. He said that the peaceful demonstration going on here has been hijacked, now this protest has turned violent. It is trustworthy. The protesters have no right to attack the police. Explain that 10 policemen have been injured in Britain during the protest.
Defeated one of the slaves of slave trader Edward Colston
On Sunday, thousands of protesters took to the streets in protest against racial violence in Britain and expressed their protest. The protesters also ransacked during this time and damaged a statue of Edward Colston, a slave trader of the 17th century. He threw this idol in the river. Demonstrations in the United States spread throughout Europe after the death of black civilian George Floyd in police custody in the American city of Minneapolis.