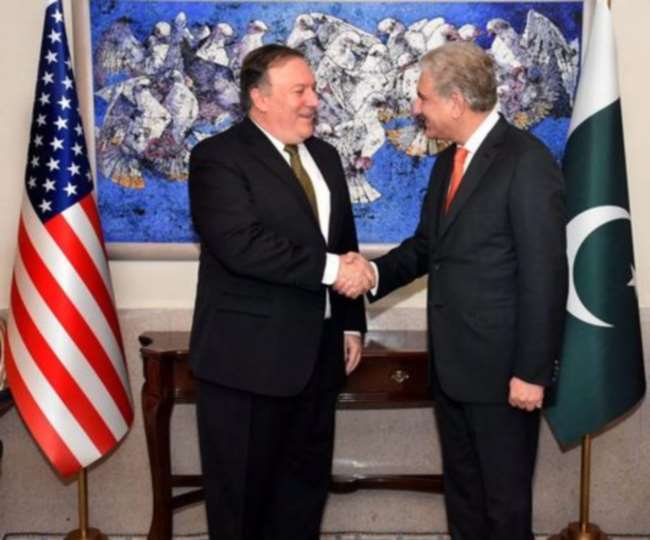 Pakistan Foreign Minister Qureshi, Who Went To Talks On Iran In America, Cried Kashmir's Cry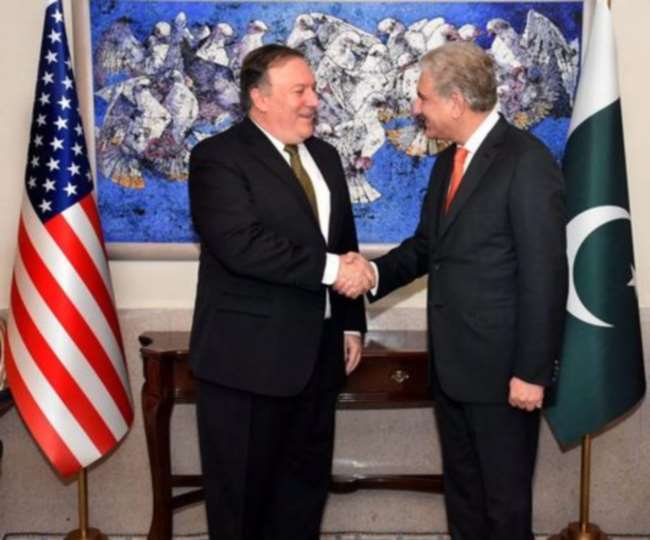 Washington, Agency. US Secretary of State Mike Pampio met with his Pakistani counterpart in Washington and discussed bilateral issues, including Iran, Afghanistan and Kashmir. The foreign minister of Pakistan, who went to mediate on Iran, began to sing the tone of Kashmir in America. He said that US President Donald Trump should intervene in the Kashmir case.
During this meeting, there was a long dialogue between the two leaders regarding Iran. US State Department spokesman Morgan Ortagus said Pompeo and Pakistan Foreign Minister Mahmood Qureshi talked about the importance of US-Pakistan cooperation for the Afghan peace process. Let me tell you that Qureshi is on a two-day visit to Washington. During this time he met his American counterpart Pompio.
Qureshi also met with American lawmakers. On Saturday, he will meet US National Security Advisor Robert O'Brien. Earlier he addressed the think-tank of the Center for Strategic and International Studies (CSIS) and reiterated Pakistan's demand that US President Donald Trump should mediate to settle the Kashmir issue.