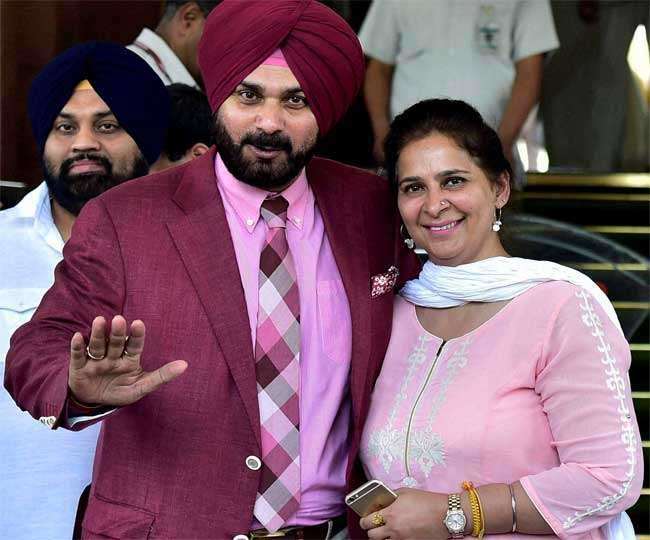 Navjot Sidhu's wife's big statement said – If you leave SAD in Punjab, you can return to BJP
Dr. Navjot Kaur Sidhu, wife of former Punjab minister Navjot Singh Sidhu, has given a big statement. He said that if the BJP breaks the alliance with the SAD, they will consider returning to the party.
Chandigarh / Mansa, JNN. There are signs of major changes in the politics of Punjab. Navjot Kaur Sidhu, the former minister and former cricketer's wife Navjot Singh's wife, has been indicating this for quite some time. She has made a big statement about herself and her husband's return to BJP. He said that if the BJP leaves the Shiromani Akali Dal (SAD), they can consider returning to the party. Along with this, he also praised AAP convenor and Delhi Chief Minister Arvind Kejriwal.
She bowed down in Dera Baba Balwant Muni Ji of Bhikhi of Mansa and took blessings from Gaddinshin Baba Darshan Muni Ji of Dera. He then interacted with journalists.navjot sidhu wife Dr. Navjot Kaursidhu said that she used to say earlier and still maintains the same stand that if the BJP leaves the Akali Dal then the return can be thought of.
Dr. Navjot lauded navjot sidhu wife Aam Aadmi Party supremo and Delhi Chief Minister Arvind Kejriwal. He said that when Arvind Kejriwal came to power in Delhi, he had put his health policy in front of Arvind Kejriwal. Recognizing this, Kejriwal opened Mohalla clinics in Delhi and through this he made miraculous improvements in health services there.
On the role of husband Navjot Singh Sidhu in politics and Congress, he said that the responsibility given to him by the Punjab government, he performed well. He said that Navjot Singh Sidhu is the only MLA who has provided ration to needy families by spending crores of rupees from his pocket during lockdown.
—
Accused of poisonous liquor gets severe punishment
On the case of death due to poisonous liquor in Punjab, Dr. Sidhu said that whoever is guilty, he should be arrested and confiscated his property. He also expressed condolences to the family of the deceased.