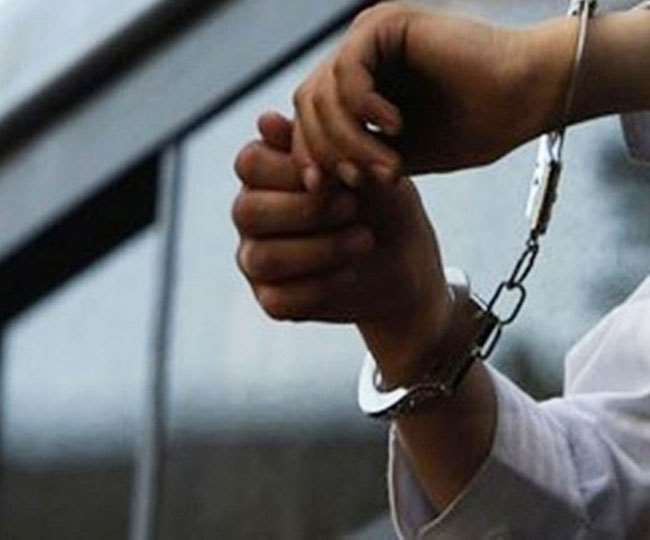 Delhi's two well-known gangsters Anil and Ankit Gurjar arrested, Special Cell gets huge success
Delhi Police's Special Cell has arrested two prominent gangsters Anil and Ankit Gurjar from South Delhi. Delhi Police had also rewarded one lakh rupees on Anil Gurjar. UP police have placed a reward of Rs 1 lakh on Ankit. Here, the Delhi Police placed a reward of 25 thousand rupees on Ankit. This information was given by the Deputy Commissioner of Special Cell of Delhi Police.
One is UP and the other is from Delhi
Please tell that Ankit is a resident of Baghpat in UP while Anil is from Dakshinpuri (Delhi). Delhi and UP Police had declared the prizes on both of them. Ankit is a resident of village Khaila, Baghpat. Sonia Vihar in Delhi has a case of murder and robbery and theft in Nandanagari.
Ankit Gurjar accused of kidnapping manager in Noida
There are many cases against it in Uttar Pradesh too. Delhi's Special Cell arrested its partner Vicky alias Pahalwan a few days ago. Vicky had a reward of 75 thousand rupees. Vicky has 15 criminal cases registered in Delhi and Uttar Pradesh, including seven murder cases. Among them, Ankit Gurjar is also accused of kidnapping the manager of a company from Noida Sector 63 in 2019.
Cases are registered in many areas of Delhi
In this case, Uttar Pradesh Police placed a reward of 50 thousand on him. At the same time, a reward of 50 thousand was declared on him in the case of killing Vinod of his village who stood to contest the election of the village head against him in the panchayat election. At the same time, a reward of 25 thousand rupees was announced by the Delhi Police in the case of shooting a person for extortion in Laxmi Nagar, Delhi. Delhi resident Anil has several cases registered in Ambedkar Nagar, Badarpur, Sangam Vihar and Malviya Nagar. Anil was assassinated by Prince alias Prince Bihari of his anti-Tewatia gang. He was declared a reward of one lakh rupees by the Delhi Police.