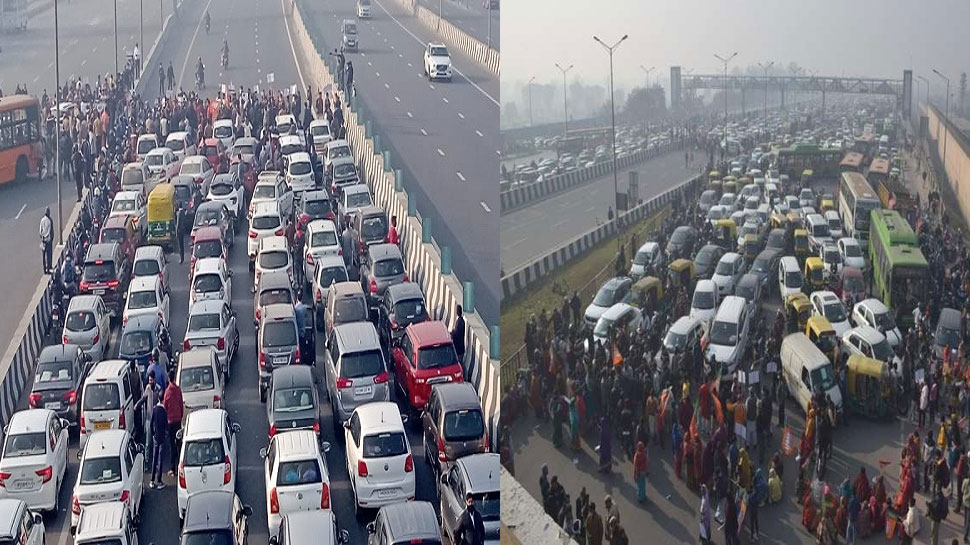 Long traffic jams in many areas of Delhi, avoid visiting these places; Here is the Reason You Must Know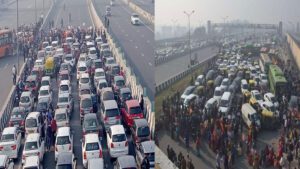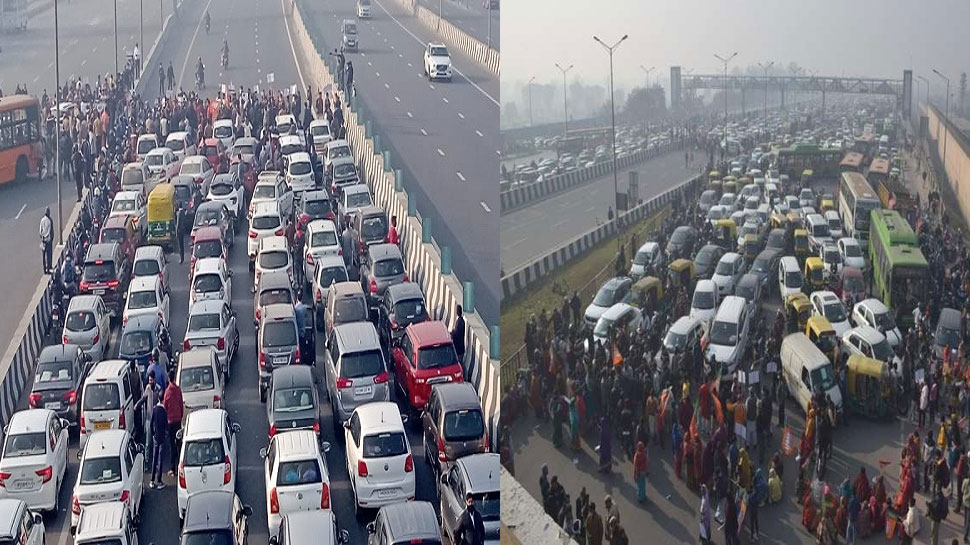 New Delhi: There are reports of heavy traffic jams in many areas of the capital Delhi. People going from these areas are stuck for a long time. It is proving difficult for people to cross the distance of five to ten minutes.
Traffic jam due to protest
BJP is protesting across the city against the new excise policy of the Aam Aadmi Party government. Due to this demonstration, a large population of Delhi-NCR is going to their work in their private vehicles. He had to grieve because of the BJP's traffic jam. Since morning many people are stuck in hours-long jam. He is not able to reach his destination on time.
State BJP is doing wheel jam at 15 major places of Delhi.
There is jam at these places in Delhi
Avoid going from Uttam Nagar Chowk to Dwarka turn – Use Uttam Nagar to Pankha Road and from Pankha Road to Dhaula Kuan.
Chakka jam in North West district.
Avoid going to Signature Bridge.
Chakka jam at ITO Chowk.
Chakka jam in Shahdara district.
Chakka jam in Karol Bagh.
Chakka jam at Akshardham Cross Road Mall.
Big leaders took command in various fields
State BJP President Adesh Gupta is leading the Chakka Jam on Akshardham Cross Road, while MP Gautam Gambhir is present in the car market at Vikas Marg and MP Ramesh Bidhuri in the protest at Dayaram Chowk. Apart from this, BJP MLAs including other office bearers of the state are also blocking the wheels at various places.
Aam Aadmi Party retaliated
Meanwhile, Delhi Deputy Chief Minister Manish Sisodia, reacting to BJP's Chakka Jam, said that the new policy has broken the back of the mafia. These people are being tied up with BJP leaders at some point or the other, that's why all this demonstration is happening.
What's in the new policy?
If the new liquor shops being opened under the new excise policy of the Delhi government are in the non-confirmed area or do not follow the master plan 2021 and the rules of the corporation or are next to the school and religious places etc., then it should be sent to the corporation. will be sealed with immediate effect.