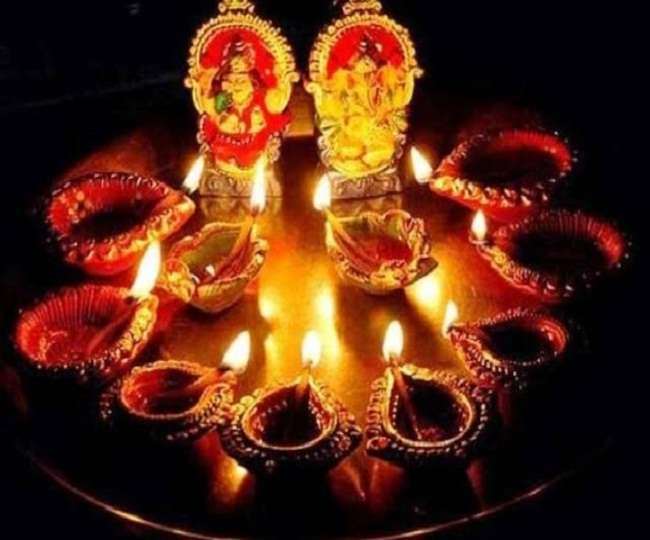 Dhanteras 2021 Know what is the auspicious time to shop on Dhanteras today, what time to buy which item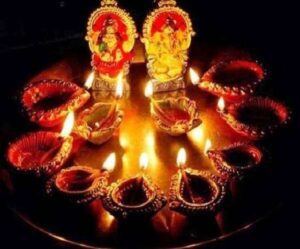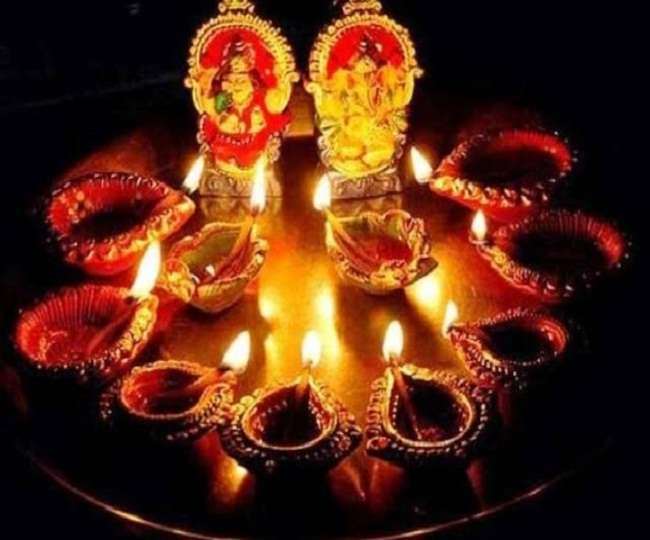 Dhanteras 2021 Kartik Amavasya will remain on Thursday from 5:57 am to 2:37 pm on Diwali. Traders will get plenty of time to worship Lakshmi. Whereas on Dhanteras, merchants have a Muhurta of worship at their establishments from ten in the morning to four in the evening. There will be a Muhurat for shopping from 8.46 am to 10.10 pm. Abhijeet Muhurta will be from 11.11 pm to 11.56 pm. Amrit Muhurta will be from 11.30 to 12.56 in the afternoon. Shubh Yoga is from 2.20 pm to 3.43 pm and Taurus lagna is from 6.18 pm to 8.14 pm. Shopping at any time is auspicious. There is a law to worship Lord Ganesha and Goddess Lakshmi on Diwali. With the blessings of Lord Ganesha, there is a shower of prosperity and prosperity in the family throughout the year. Therefore, on this day, aarti should be done by worshiping Ganesh Ji and mother Lakshmi with family.
It is best to worship Deepawali in a stable ascendant: Astrologer  Dr. Govind Raj Naunyal told that it is best to worship Diwali in a stable ascendant. This year, the fixed Ascendants are Scorpio Ascendant from 7:26 am to 9:43 am, Aquarius Ascendant from 13:36 to 15:07, Taurus Ascendant from 18:12 to 20:08, and Leo Ascendant from 12:40 to 02:54 at night. Therefore, it is best to worship in these marriages according to your convenience. Apart from this, worshiping from 16:18 to 18:42 in the evening of Pradosh is also very good.
Worshiped Ganga by lighting a lamp: Ganga Utsav program is being organized under the Namami Gange project under the aegis of Nehru Yuva Kendra on November 2021. The program to be held from November 1 to November 3, on the occasion of Amrit Mahotsav of Azadi, took place on Monday at Kiya Mora Mustakam of Ganga Deepotsav. The Ganga Deepotsav program, in village Mora Mustakam, lit the lamp by the youth and girls. After that Rangoli was made by lamps and offered to Mother Ganga. Ankit Kumar Gaur, District Youth Officer of the Center said that through such programs, youth become aware and responsible towards their society and country, not only in Moradabad, but this organization has the largest army of youth across the country. The District Project Officer of the Center, Rahul Pandey, while discussing the upcoming programs in detail, requested the youth to participate in the Ganga Utsav. Lalit Chaudhary, Rajni, Meenakshi, Saurabh, Amit, Faizal,