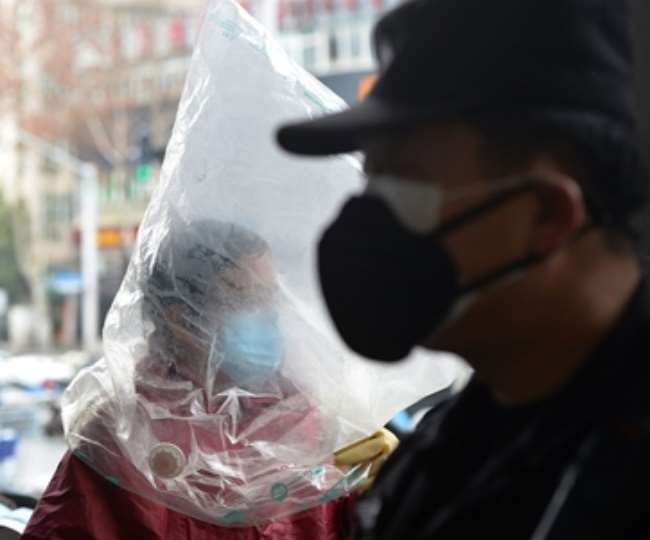 Coronavirus horror, worldwide face masks raged, huge stock crash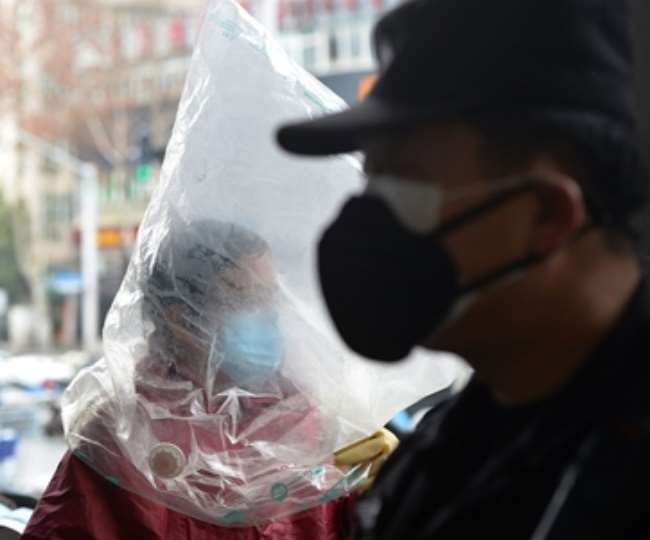 Washington, AP. Fear of Corona has led to a worldwide outrage to buy face masks. In many countries, where supermarkets and shopkeepers are struggling with a shortage of stock, in many countries standards have been set regarding how many masks a person can buy. E-commerce company Amazon has started monitoring its site to determine the sale of masks. Let us know that the doctors have clearly said that those who are not sick do not need to wear it.
Long lines in south Korea
On Thursday, hundreds of people lined up to buy masks from a discount store in South Korea. There are also rumors that people may use toilet paper and napkins if there is a shortage of face masks, as paper stock in Asia is on the verge of ending. Not only ordinary people, but health workers can also be seen in those who buy face masks. Executives of some companies making face masks believe that this situation is not only responsible for excess demand, but also a lack of supply disruption.
Stocks for a few days in US hospitals
Explain that a large part of surgical masks is made in China, but their production is stalled due to conditions like lockout there. Many US supermarkets have also seen a sharp jump in mask sales over the past several weeks. America's largest home improvement chain 'Home Depot' has limited 10 face masks per person. An American Society of Health-system official said that some hospitals have only one to two weeks of stock of face masks. Major wholesalers are unable to fulfill orders.
Emphasis on increasing production
Health workers caring for patients with dangerous infections wear N95 masks. The Minnesota-based company that manufactures face masks named 3M has said it will increase production at its factories in the US, Europe, Asia, and South America. Taiwan-based Foxconn Electronics, which manufactures accessories for phone maker Apple, said it has started making more and more face masks for its employees every day.
Three more died in Italy
The death toll from Coronavirus infection in Italy has risen to 17 after three more deaths. The three people who died were over 80 years old. 122 new cases of infection have also been reported. Thus the total number of infected people has increased to 650. On the other hand, 19 cases of infection have been confirmed in the UK. In Germany too, the number of infected people has increased to 60.
Pakistan closes border with Iran
Iran's Health Ministry has confirmed the deaths of 34 people in the grip of the virus. There have also been reports of 388 people getting infected. Pakistan has closed the border with it, stopping all flights to Iran. However, Pakistan has decided to continue all flights to and from China. Russia has also banned civilians coming from Iran and South Korea. In a statement, the Prime Minister said that there has been a temporary ban on the visas of people from Iran to study and work. However, this ban will not apply to diplomats coming from South Korea.
Travelers from Japan and South Korea do not have visas on arrival
India has temporarily banned the Visa on Arrival facility for citizens of Japan and South Korea. This information was given by the Indian Embassy in Tokyo on Friday. On the other hand, new cases of infection have been reported in Belarus, New Zealand, Lithuania, and the Netherlands. Let me tell you that on Wednesday, Moscow had suggested to its countrymen not to travel to Italy, Iran and South Korea.
Canceled Geneva Auto Show
The Geneva Auto Show was canceled after the Swiss government banned all events with more than a thousand attendees. It was proposed from March 5 to March 15. The world's largest clock fair has also been canceled. The fair was to be held from 30 April to 5 May, but now it will take place next year. The National Swiss Hockey League said that all matches taking place this week will be played inside closed grounds. During this time no audience will be present.
571 infection cases detected in South Korea
571 new cases of infection have been detected in South Korea on Friday. Thus, the number of infected people has increased to 2337. How fast this epidemic is spreading can be gauged from the fact that Hyundai Motors has had to shut down one of its plants. Its shares have also declined by five percent. The popularity of President Moon Jae-in has also declined. His popularity has come down to 44.7. Korean Airlines is considering whether to assess the fever of all passengers going to the US and those whose temperatures are above 37.5 degrees Celsius, not to be allowed to travel.