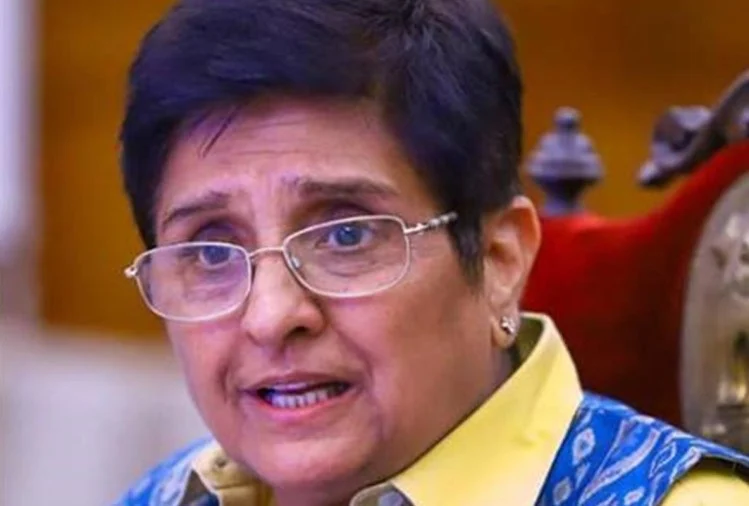 Why was Lieutenant Governor Kiran Bedi, who completed the Puducherry mission, suddenly removed?

Fearing election issue, Kiran Bedi farewell script was written
Suddenly sacking Lt. Governor Kiran Bedi of Puducherry,
BJP has tried to make Congress pointless in the upcoming Lok Sabha elections.
Actually, BJP did not want Congress to make Bedi an election issue in the state assembly elections after a few months.
Apart from this, the AIADMK along with two-party partners AINRC also wanted to get rid of Bedi.
Also Read : Mithun Chakraborty : Bengal assembly elections: speculation market heated up by meeting Mohan Bhagwat
According to BJP sources, there is an atmosphere against the Narayanasamy government and Congress in Puducherry at this time.
The Congress was preparing to make Bedi's style of work an electoral issue to favor this environment.
In the last few years,
there has been a continuous confrontation between Bedi and the state government on many issues.
The BJP feared that if Congress managed to make Bedi an election issue, the state government would hide its failures on the same pretext.
Apart from this, BJP is to be aligned with AINRC and AIADMK in the upcoming elections. Both these parties have been bitter opponents of Bedi.
Bedi had complained to the BJP leadership several times about the leaders of both parties.
Then the current state of the state is such that President's rule can be imposed there anytime.
Bedi would automatically become an electoral issue by holding assembly elections after imposing President's rule without removing Bedi.
This is the reason why it was decided to sack Bedi at the central level instead of being suddenly transferred.
To send a message that the BJP was not happy with Bedi's style of work. BJP strategists believe that after the dismissal of Bedi, Congress will no longer make them their point.
Does Kiran Bedi complete mission BJP?
Congress leader says that Kiran Bedi completed the BJP's mission while being the Lieutenant Governor.
There was a constant confrontation with the Chief Minister and the Congress government in the state.
Congress sources in Puducherry say that a parallel government was in operation from Rajnivas.
At the same time, the BJP leader calls Kiran Bedi's work very satisfactory.
However, despite good work, Kiran Bedi does not say anything openly about his removal.
Party sources say that the BJP's position in the state is very strong and the BJP government will take an oath thereafter the elections.
A BJP leader from Bangalore says that many big leaders and MLAs of Puducherry Congress are about to join BJP before the elections.
Overall, the political message is that the BJP has taken a bath in Puducherry by throwing a blow on Kiran Bedi.