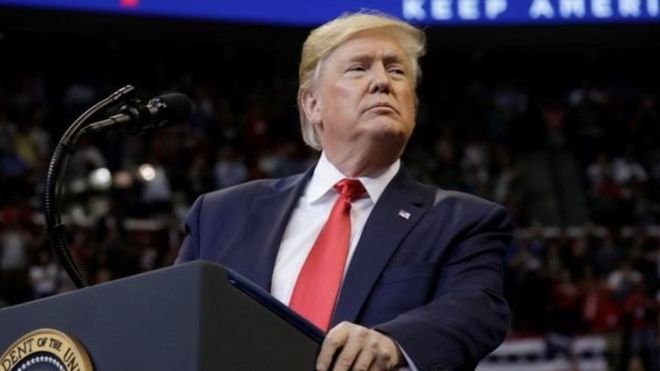 Trump approves bill on Hong Kong despite China's objections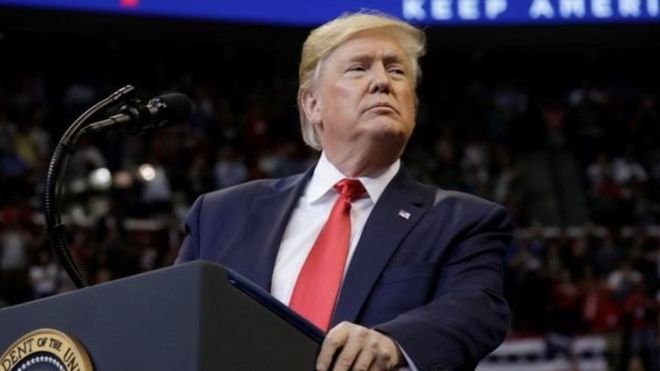 According to The Hong Kong Human Rights and Democracy Act, the US will review it yearly so that Hong Kong remains autonomous from the rest of China.
Trump said that he respects the people of President Xi Jinping, China, and Hong Kong, but is still signing the bill.
It is believed that this move by President Trump may increase the ongoing sourness in the relationship between China and America. China had earlier said that the US should not interfere in Hong Kong's case.
On Tuesday, China's Foreign Ministry said that they have issued summons to the US Ambassador in Beijing. In this summon, he was told that he should tell America that if he approves the bill, then he should be ready for the consequences after that.
President Trump is also considering a trade agreement with China so that the trade war between the two countries can be ended.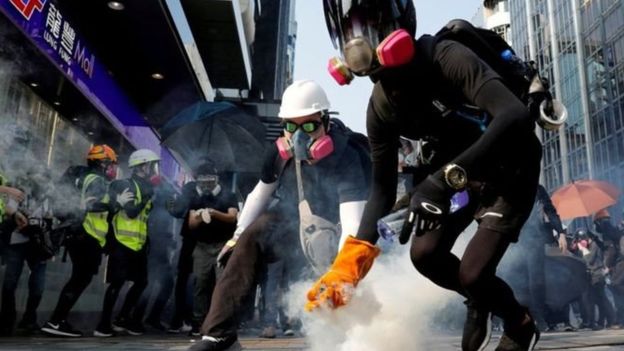 Why did Trump sign the bill?
Donald Trump did not appear to be much committed to signing this bill related to Hong Kong's autonomy earlier. He had said that he is standing with Hong Kong but at the same time he also called Xi Jinping a 'great man'.
It is believed that due to increasing pressure in the US Parliament, Trump had to approve this bill. Many members of Congress were supporting this bill. If Trump also vetoed this bill, then the rest of the MPs would have the power to reverse it by voting against his decision.
Apart from this bill, Trump has also signed another bill. The bill is related to banning the ammunition received by the Hong Kong police.
According to this bill, the Hong Kong police use things such as tear gas, rubber bullets or stun guns to control the crowd. Their exports should be banned.
Trump said, "Through these two bills, we want to make sure that representatives of China and Hong Kong sit together and consider improving the situation." Representatives of both China and Hong Kong should forget their differences and move towards peace and prosperity. "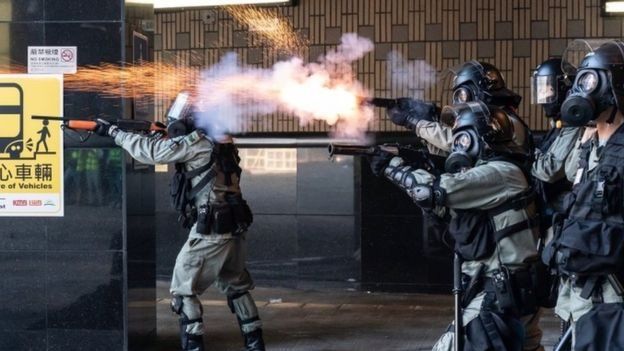 What is in the new bill?
The violent protests that took place in Hong Kong when they were in their early stages mean that the bill was introduced in June this year. It received the support of almost all MPs in the US Parliament last month.
This bill states, "Hong Kong is a part of China but its legal and economic system is very different from China."
"Through an annual review, it will be ensured that China is not violating Hong Kong's civil liberties and whether Hong Kong is governed under the rules."
The United States will also keep an eye on Hong Kong's autonomy to maintain its special business status.
Among other things, Hong Kong's special trading status means that it is not affected by any US restrictions or trade duties against Mainland China.
According to the bill, the United States will allow all those Hong Kong people to take American visas, so they have been part of the non-violent protest.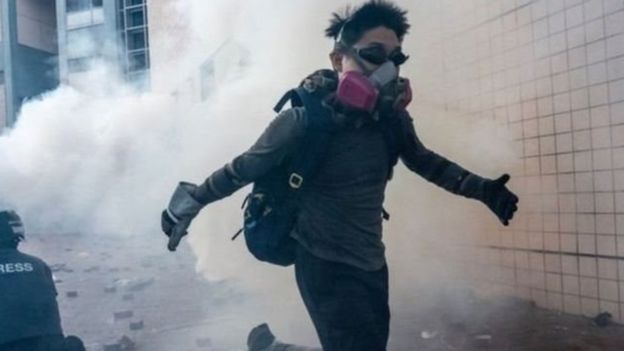 What is the position of Hong Kong?
In Hong Kong, protests against a proposed law allowing extradition to Mainland China began in June this year.
But this protest has gradually taken the form of a pro-democracy movement.
In this sequence, violent protests have also been seen there. There have been attacks on policemen several times and the police have also opened fire.
The protesters have also thrown petrol bombs and attacked commercial centers. Some such protesters were also called supporters of China.
Many protesters have also accused the police of vandalism.
Local council elections were held in Hong Kong on Sunday itself. These elections were seen as a referendum for the government and protesters.
The pro-democracy agitators have won a resounding victory in these elections. 17 out of 18 councils have won pro-democracy counselors.