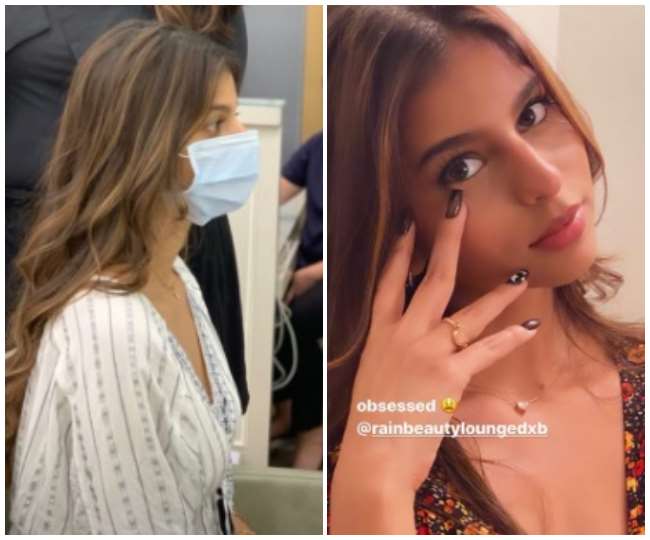 Suhana Khan Photos: Suhana Khan arrives at Dubai Salon, see how Star Kids' makeover happened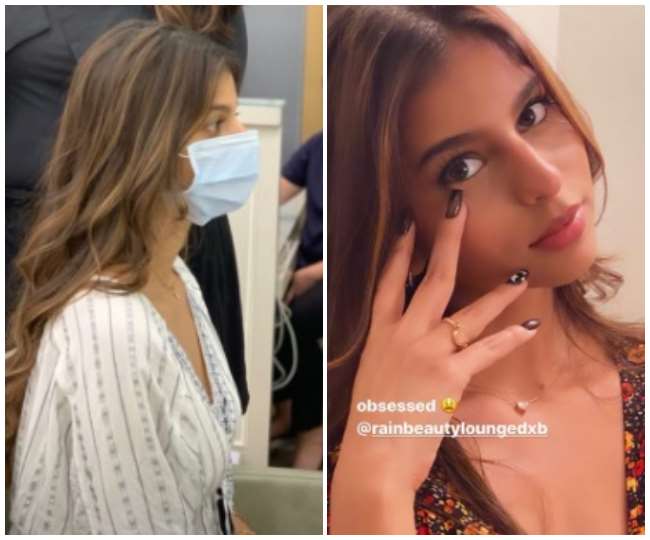 New Delhi The Bollywood star kids also follow the luxury lifestyle like their parents. These days Shahrukh Khan and his family are in Dubai. Apart from enjoying IPL matches, Shah Rukh's housemates are having fun in Dubai anyway. After moving to Dubai, Suhana has been continuously sharing her photos on Instagram, which shows that Star Kids are currently having fun in Dubai.
Now pictures have surfaced of Suhana Khan from a salon where Suhana is getting the makeover done. It is seen in the pictures that Suhana Khan is getting a hair cut and Nails is getting a makeover. You can see that the salon that Suhana has gone to, looks very luxurious too. From these pictures, you can get an idea of ​​what kind of lifestyle Star Kids follow.
Suhana has shared her picture in the new look after going to the salon. Suhana is seen in a white jumpsuit at the salon, after which Suhana has shared a photo of the post makeover look. At the same time, Suhana looks quite stunning in a black floral dress with gold ring and bracelet. This photo of Suhana is getting the love of the people. Suhana has shared this photo in her Instagram story.
By the way, Suhana has been very active on social media for the last few days and is constantly updating her fans with her personal life. Recently, he has also shared many of his throwback pictures and before that Suhana had given a befitting reply to the trolls commenting indecently. Suhana is also posting a number of posts related to KKR along with responding to trolls.