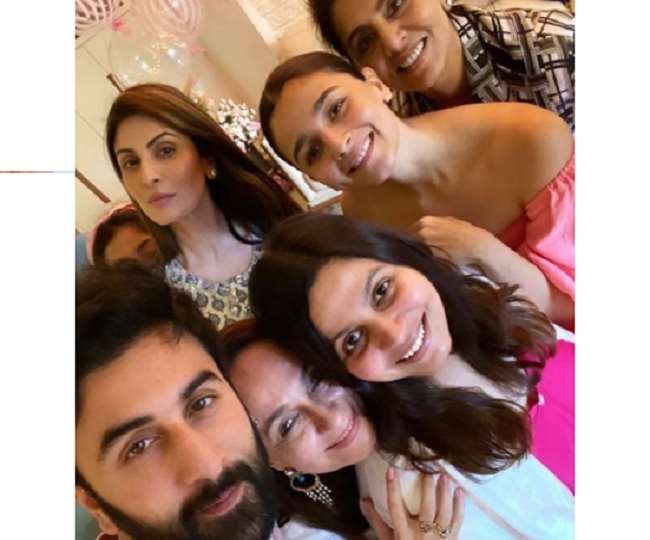 Kapoor family with Alia Bhatt at Soni Razdan's birthday party, see photos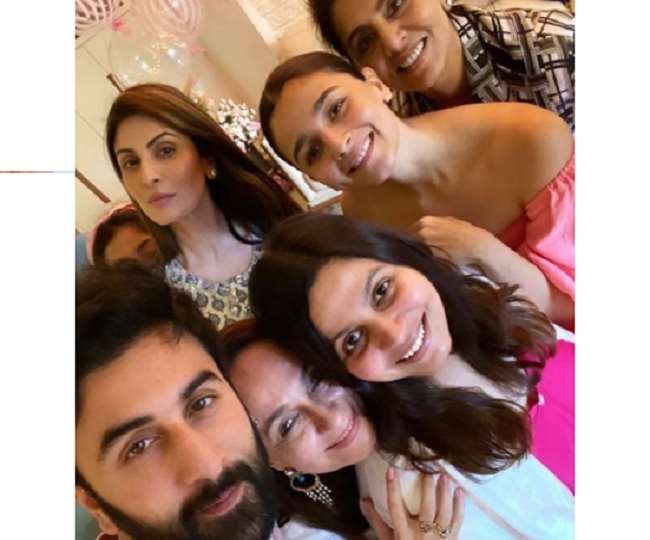 New Delhi Soni Razdan, mother of Bollywood actress Alia Bhatt and film director, celebrated the 64th birthday with the family on Sunday. The Kapoor family also attended the Bhatt family on this occasion. Yes, only the special people of Bhatt family were present in this small party, in which the people of Kapoor family were also present. Now pictures of this party are being shared on social media, in which Kapoor family members along with Alia Bhatt were present.
Ranbir Kapoor, Neetu Kapoor and Riddhima Kapoor are seen in the pictures being shared on social media. The Kapoor family members are taking selfies with Alia Bhatt and Soni Razdan. Earlier, the photographers captured Neetu Kapoor, Riddhima Kapoor and their daughter Samara on camera while they were going to the Bhatt Residence. At the same time, Ranbir Kapoor reached Alia's house alone. Now the group photo of the party is being shared. Ranbir Kapoor's look in the photo seems to be quite a revenge.
Now Riddhima has shared this photo on Instagram, showing the Kapoor and Bhatt family members. At the same time, Alia has also shared a photo with him on Soni Razdan's birthday and also wished him on social media. They say- 'When you are looking at your mother, then you are seeing the purest love that you never know about. Happy birthday mother … I love you so much.
Please tell that Alia Bhatt is also seen in every function and party of Kapoor family. Also, the actress appears several times at the Kapoor family. Earlier, Alia was also seen on Ranbir Kapoor to Neetu Kapoor's birthday. Although Alia and Ranbir always appear together, but so far there has been no further progress on their marriage.