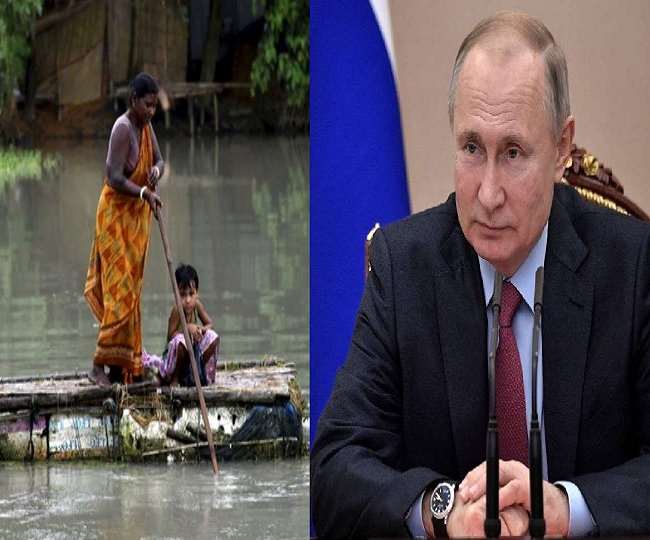 Russian President Vladimir Putin expressed condolences due to floods in India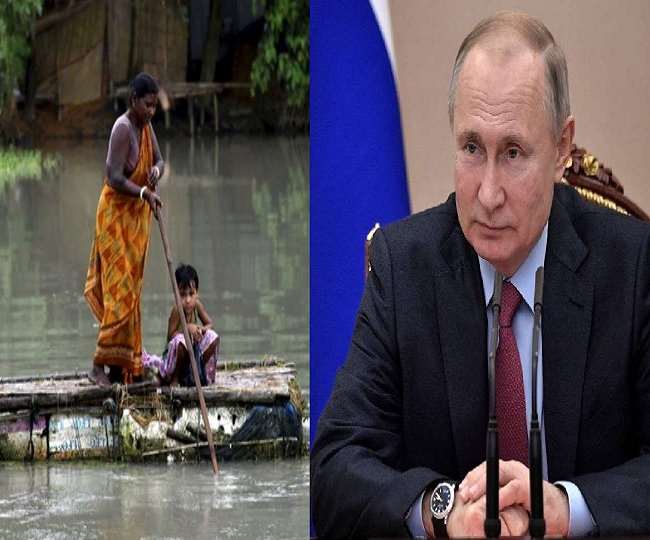 Moscow, ANI. Due to floods in various parts of India, many people have lost their lives and millions of lives have been affected. On this, Russian President Vladimir Putin has expressed deep condolences to Prime Minister Narendra Modi on Wednesday.
A statement issued by the Russian President's office said, "Russian President Vladimir Putin expresses deep condolences to the President of India, Ramnath Kovind and Prime Minister Narendra Modi on the tragic consequences caused by the floods in many states of India. Huh. "
Putin said in a message, "Russia expresses its grief to those who lost their loved ones, and hopes for the speedy recovery of all the wounded."
Heavy rain will still continue in Assam: Meteorological Department
According to the report of the Indian Meteorological Department (IMD), there will be heavy rains in the northeastern states while heavy to moderate showers may occur at isolated places in parts of North India.
Two more people have died due to floods in Assam. According to the Disaster Management of Assam, about 26.32 lakh people have been affected in 26 of the 33 districts of the state. National Disaster Response Force (NDRF) Director General S.K. N. Pradhan said 16 teams of NDRF are deployed in Assam and 20 teams in Bihar. So far, 89 people have lost their lives in the state. At the same time, the situation is quite serious in 26 districts including Dhemaji, Lakhimpur, Biswanath, Darang, Baksa, Nalbari, Barpeta, Chirang, Kokrajhar, Dhubri, Golpara.
On the other hand, the flood situation has become more frightening due to continuous rains in the districts of North Bihar. Hundreds of villages have been hit by floods in rivers. Nine people have died due to drowning in flood waters. At the same time, many houses and trees have become ruined due to the storm.