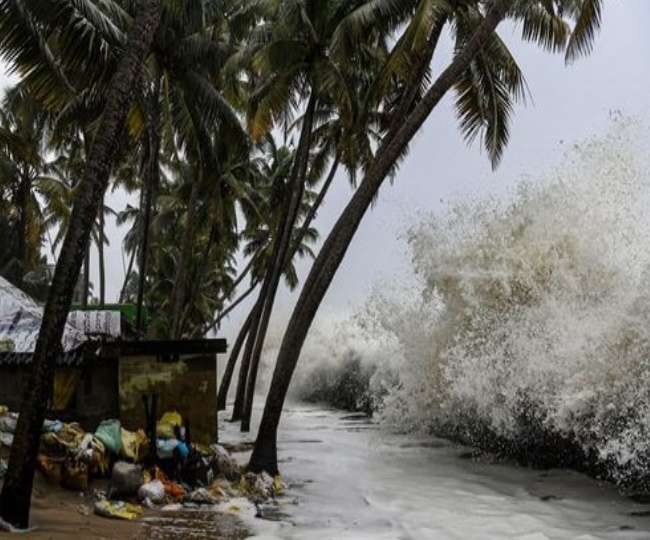 Now Threat Of Hurricane Bulbul, Snowfall In Mountains, Seven Killed, Rains In Maharashtra And Gujarat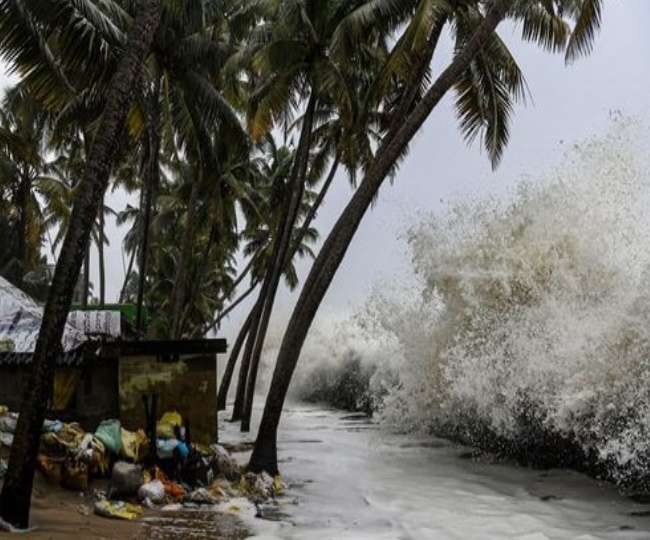 After the cyclonic storm, the coastal states of the country are now facing the threat of Hurricane Bulbul. Hurricane Bulbul, which forms over the central part of the Bay of Bengal, is moving in a northwest direction. According to the private weather forecasting Met Met, storm bubbles could hit Gangetic West Bengal. However, Odisha can also be hit. Due to this storm, rains will begin in coastal Odisha, Gangetic West Bengal, Manipur, Mizoram and Tripura from this evening. Not only this, there may be heavy rains in Kolkata as well.
Eastern Uttar Pradesh, Bihar, Jharkhand, Sub Himalayan West Bengal, North states of North East India can also be cloudy. On the other hand, the storm has formed over Maha Gujarat but it has become very weak. However, in the next 24 hours, moderate rains can be recorded in the southern parts of Gujarat including Surat, Valsad. Light rain may occur over Kutch and eastern parts of Gujarat as well as western Madhya Pradesh, Marathwada and Vidarbha regions of Maharashtra. There is a possibility of rain in parts of central Maharashtra including Mumbai, Pune, Goa and Konkan.
At the same time, snowfall is going on in Jammu and Kashmir and Himachal Pradesh. The snow white sheet has engulfed all the hilly areas including Srinagar. The Jammu-Srinagar National Highway is also closed for the second day today due to snowfall. Vehicles are not being allowed to land on the Mughal road connecting Poonch to the valley and the Zojila road connecting Srinagar to Leh due to snowfall and slippery road. More than 6000 thousand vehicles have been stopped on the national highway. Seven people have died due to the snowfall in Kashmir since Wednesday night. The dead include two army personnel, two potters, a lineman of the electricity department and a civilian.
In Himachal Pradesh, rain is continuing in most areas of the capital Shimla from Thursday. The snowfall in the higher reaches of the state has brought plantation to life. Due to heavy snowfall, 48 youth got caught in Gulaba's courts. Later, to save them, the administration started a rescue operation with the help of taxi operators and all the tourists were rescued on time. At the same time, the snowfall in the mountains in North India, including Delhi NCR, which is facing the problem of pollution, has given relief. The effect of snowfall was seen in the plains and light rain was recorded from Punjab to Delhi-NCR. It brought relief from pollution but cold has also increased.