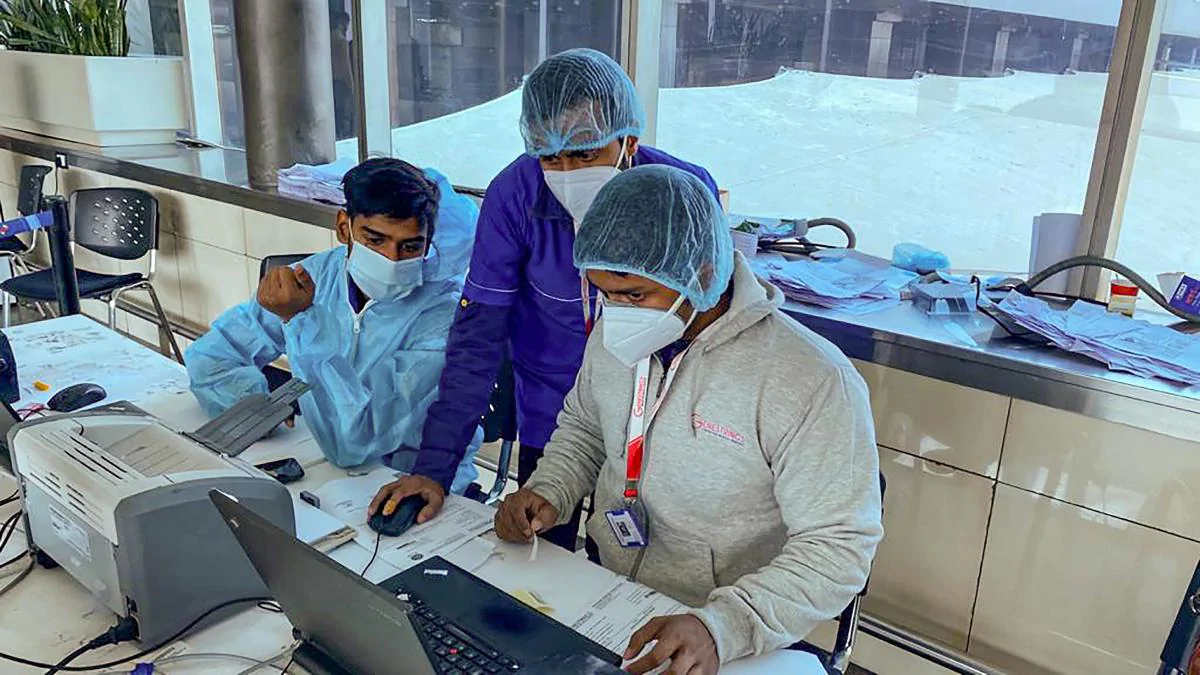 New strain of Corona virus spreading in India, symptoms found in 20 people returned from UK

The new Corona virus has also reached India
A new strain of Corona virus is seen spreading in India. So far, a new strain of virus has been found in 20 passengers who returned from the United Kingdom.
Earlier in the day, 6 similar cases were reported from different parts of the country
6 passengers returned from Britain have been found infected with Corona strain.
When Delhi Chief Minister Arvind Kejriwal was asked if the national capital was ready to deal with the of Corona,
He assured the people of Delhi that Delhi was ready to deal with the new strain of Corona.
On Tuesday, a new strain of corona virus was found in a 2-year-old girl in Meerut, Uttar Pradesh.
The girl's family returned from Britain, after which her parents, including the girl, were found to be Corona positive.
However, the new strain is found only in a two-year-old girl.
On Wednesday, cases of new corona strains were reported in labs in Bangalore, Pune and Hyderabad.
Let us tell you that this new strain of Corona started from Britain is seventy percent more destructive than the existing virus.
However, on the very last day, the Health Ministry has assured that the corona vaccine is effective on this strain as well, so there is no need to panic.
Nearly 30,000 people have returned from the UK in the last one month in India, out of which more than hundred covids have been found positive.
All have been kept in isolation and scavenging is being done.
Corona virus has caught more than one crore people in the country so far.
In these cases, if we look at the age and condition, the maximum 51% of the infected patients are young men, in which the death rate from corona is recorded at 11%.
If we look at the age, 8 percent of patients under 17 years of age have been found.
While 13 per cent of the patients are aged 18 to 25 and 39 per cent of the patients are aged between 26 and 44 years.
Combining these two classes together, about 51 percent of corona infected patients in the country are young men.
At the same time, in the age group of 45 to 60 and over 60, 26 and 14 percent of corona have been found respectively.
Corona virus : 70 percent of those who die
So far, over 1.48 lakh people have died from Corona. Among them, 70 percent were male and 30 percent were female.
The mortality rate in patients aged 17 years or below has been recorded at one percent while the death rate from 18 to 44 years has been 13 percent.
In the age group of 45 to 60 years, 33 and 55 percent of the people have died respectively.
Also Read : Coronavirus