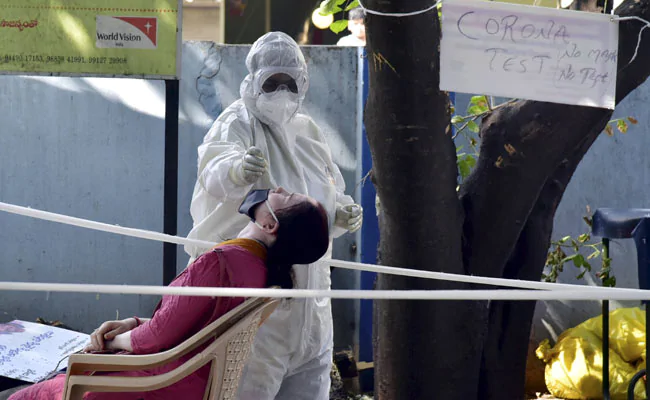 Coronavirus: 22 thousand 65 new cases reported in the country

Coronavirus in the country has reached 99 lakhs.
ICMR has said that a total of 15.55 million 60 thousand 655 sample tests were conducted to date for coronavirus, out of which 9 lakh 93 thousand 665 samples were tested yesterday.
11 states have the highest number of deaths due to corona infection in India. These 11 states account for 85% of the total deaths in India.
The cases of deadly coronavirus are increasing in the country. In the last 24 hours, 22 thousand 65 new cases of coronavirus have been reported.
The great thing is that this figure is the lowest in the last five months.
On the last day, 354 people died. It is a matter of relief for India that so far the number of people recovering from corona infection is very high.
At present, the rate of recovery from infection in India is 94.98% while the death rate is 1.45%.
Almost the entire world including India is facing an unprecedented crisis due to the coronavirus (COVID 19) epidemic.
To prevent its spread, it is necessary that we have the right information and we should be careful and aware. Hopefully, the information presented here will help you in the fight against the Coronavirus.
The total cases of coronavirus in the country have reached beyond 99 lakhs. In the next few days, this figure will cross the level of one crore. However, it is a matter of relief that the number of people recovering from COVID in the country is quite good.
According to the data released by the Health Ministry on Tuesday morning, 22,065 new COVID-19 cases were reported in the country in the last 24 hours.
This is the lowest number of new coronavirus cases in the last five months.
With this, total cases of corona infection have reached 99,06,165 354. At the same time, 354 patients have died in the last 24 hours i.e. one day.
Now 1.43 lakh patients have died due to the virus in the country.
According to the latest data from the Health Ministry, 34,477 patients have been able to defeat Corona in the last 24 hours i.e. a day. The number of patients recovering from corona in the country has increased to 94,22,636.
There is a good decrease in the number of active cases due to the number of patients recovering in one day as compared to new cases filed daily. There are 3,39,820 active cases in the country.
Also Read: Coronavirus spread from pangolin to China