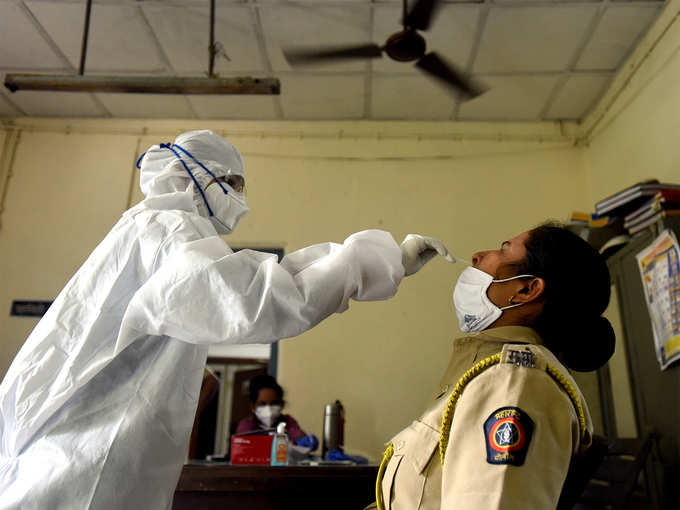 Mumbai lockdown: Mumbai and Pune, now the speed of corona in Vidarbha is uncontrolled, Uddhav government's increased tension

Mumbai lockdown Kovid-19 (Maharashtra corona cases) cases increased between 10-30 September.
Nightmare and Mumbai lockdown has been imposed in many areas of Maharashtra lockdown.
Vidarbha has the highest positive rate (Maharashtra covid cases) in six of the 11 districts.
Now, with the news of the Mumbai Corona epidemic coming from all over the country, now the situation in Maharashtra is again becoming uncontrollable.
Cases of coronavirus first increased rapidly in Mumbai, then Pune, and now Vidarbha conditions are deteriorating.
Also Read: Corona vaccination has an effect on 580 people, are you hesitant? Know the answer to every question related to your fear
Here, the statistics of corona cases in Yavatmal, Akola, Amravati, and Wardha districts are frightening.
State experts believe that Pune and Mumbai were at the top since September,
so now from February, Vidarbha has also joined this list on the coronavirus cases.
If we look at the figures, it shows that the positive cases of Yavatmal on Sunday were 41.4%, which is double as compared to 15 September.
In Amravati, the rate of corona positive cases has gone up to 38% and in Wardha, it is 24%. In Wardha, the rate was only 8.5% since September,
which is three times higher than the present cases. Even Akola is seeing a 29% higher rate.
The recent rains in 11 districts of Vidarbha led to Kovid-19 cases in Maharashtra between September 10-30.
Vidarbha has the highest positive rate in six of the 11 districts, nearly three times the current average of the state.
In fact, the state's daily positivity rate reached 11% on Sunday, nearly half in January.
Dr. TP Lahane, Head of Directorate of Medical Education and Research (DMER), said that these districts have seen a 20-30% increase in hospitalization in the last two weeks.
Due to the increasing number of Corona patients here, the possibility of repeated lockdown and night curfew has increased the concern of Mumbaikars.
Meanwhile, BMC Additional Commissioner Suresh Kakani said that if Mumbaikar strictly follows the Corona rules,
then there is no situation as to whether to impose a lockdown or a night curfew.
He said that we are confident that the corona will be overcome soon in Mumbai.
Corona rules were violated on a large scale in Mumbai,
due to which cases have increased. BMC is taking action on such people, we hope that the corona will be overcome soon.