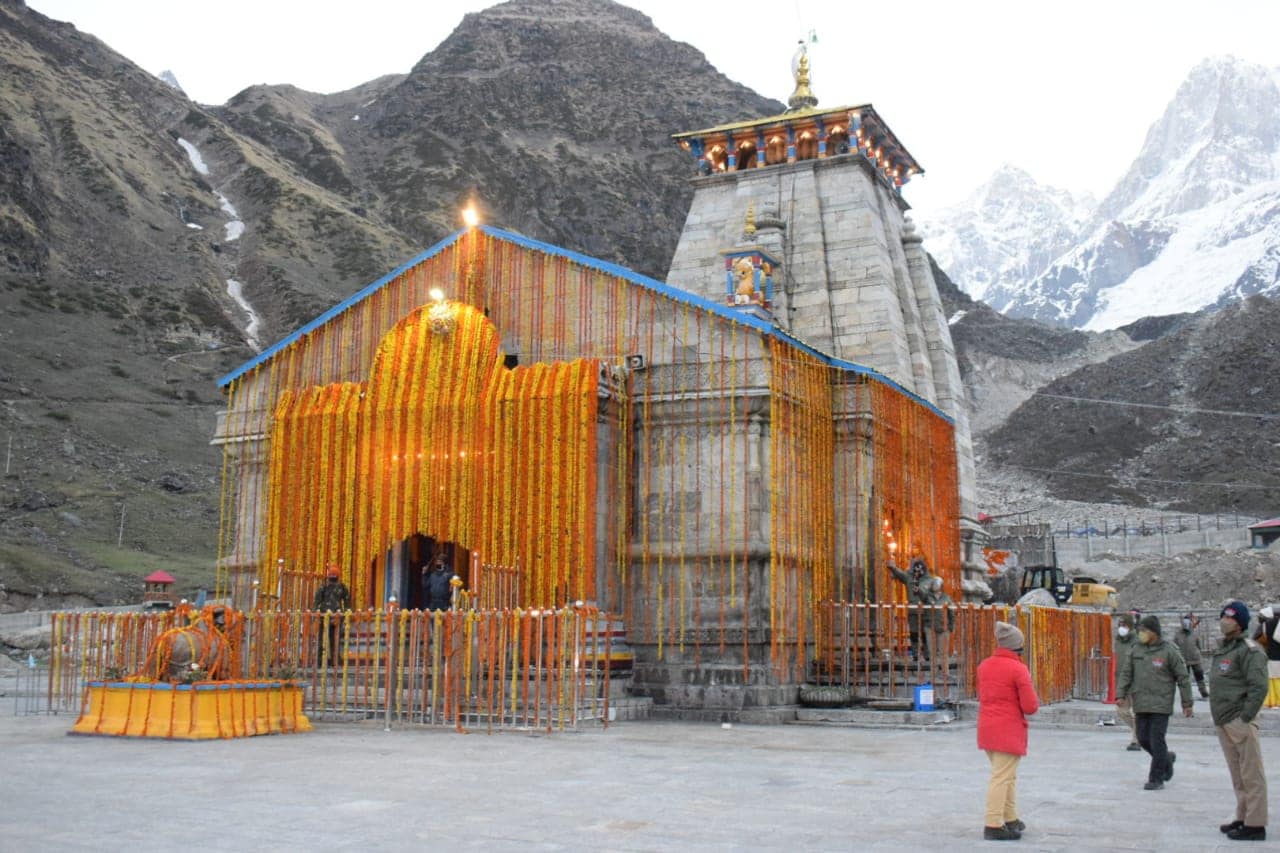 Kedarnath Dham: Opening ceremony in the auspicious time, the first worship in the name of PM Modi, only the pilgrims were involved.

The doors of Kedarnath Dham are opened today, ie, on May 17, at five o'clock in the morning, in Aries Lagna.
During this time, only the pilgrim priest, Panda community and the rightful people were present in the temple premises.
The doors of the 11th Jyotirlinga Baba Kedarnath Dham (Kedarnath Dham) have opened today, ie on May 17, at five o'clock in the morning in the Aries Lagna. During this period, under the Corona Protocol, only the pilgrims, the Panda community and the rightful people were allowed to visit the temple.
Also Read: Israel-Hamas Conflict
The worship of Baba Kedarnath started from 3 am. Whereas limited people could witness the historical moment due to covid rules.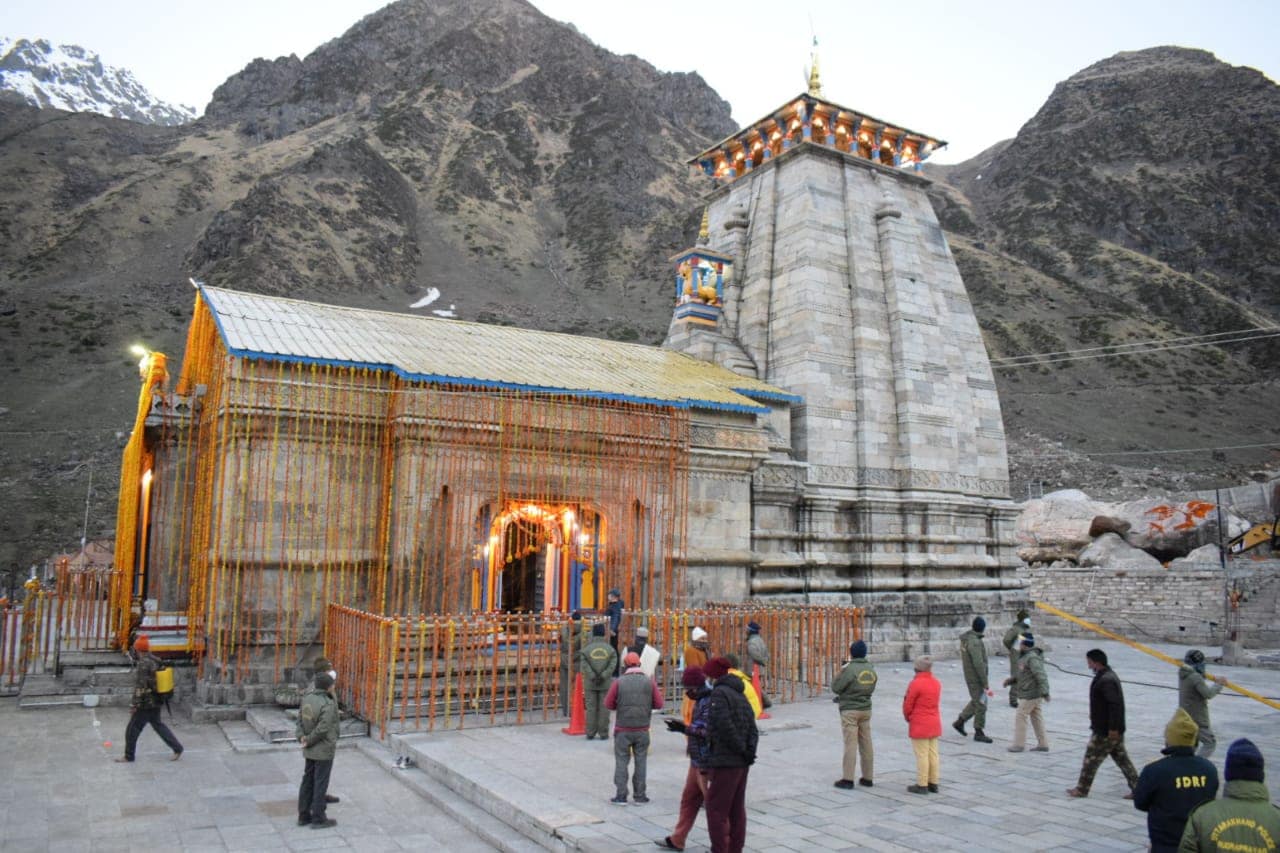 The temple of Baba Kedarnath is decorated with 11 quintal flowers. The first puja in the temple was done by PM Narendra Modi. Please tell that due to the corona, the devotees are not being given admission in the Kedarnath temple right now.
According to the guidelines of the state government, for the prevention of corona epidemic, this time there will be a ban on the arrival of common people in Chardham Yatra.
Neither the prasad will be allowed to be distributed nor the vaccine to be distributed in the temple premises.
Only people associated with temple management will be allowed to go to the sanctum sanctorum. Even in that, touching of idols, bells or religious texts will not be allowed.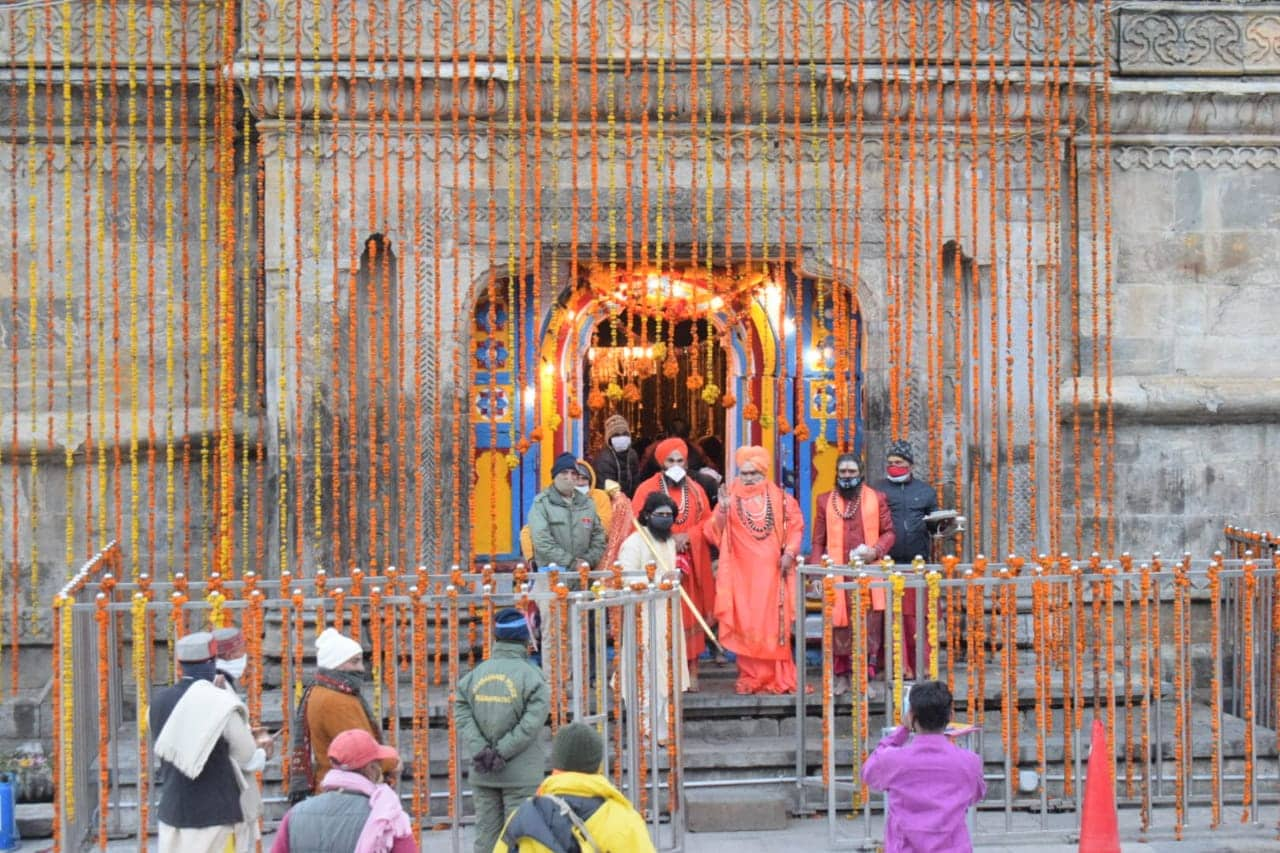 CM Tirath Singh Rawat said that the doors of the world famous eleventh Jyotirlinga Bhagwan Kedarnath Dham have been opened today at 5 am on Monday, after rituals and rituals.
The temple was inaugurated on the auspicious coincidence of Aries ascendant. I pray to Baba Kedarnath to keep everyone healthy.
This time Chardham Yatra has been postponed due to Corona virus infection. However, the government has said that the exemption for common travelers for Chardham Yatra can be considered in the future. Currently no one is allowed.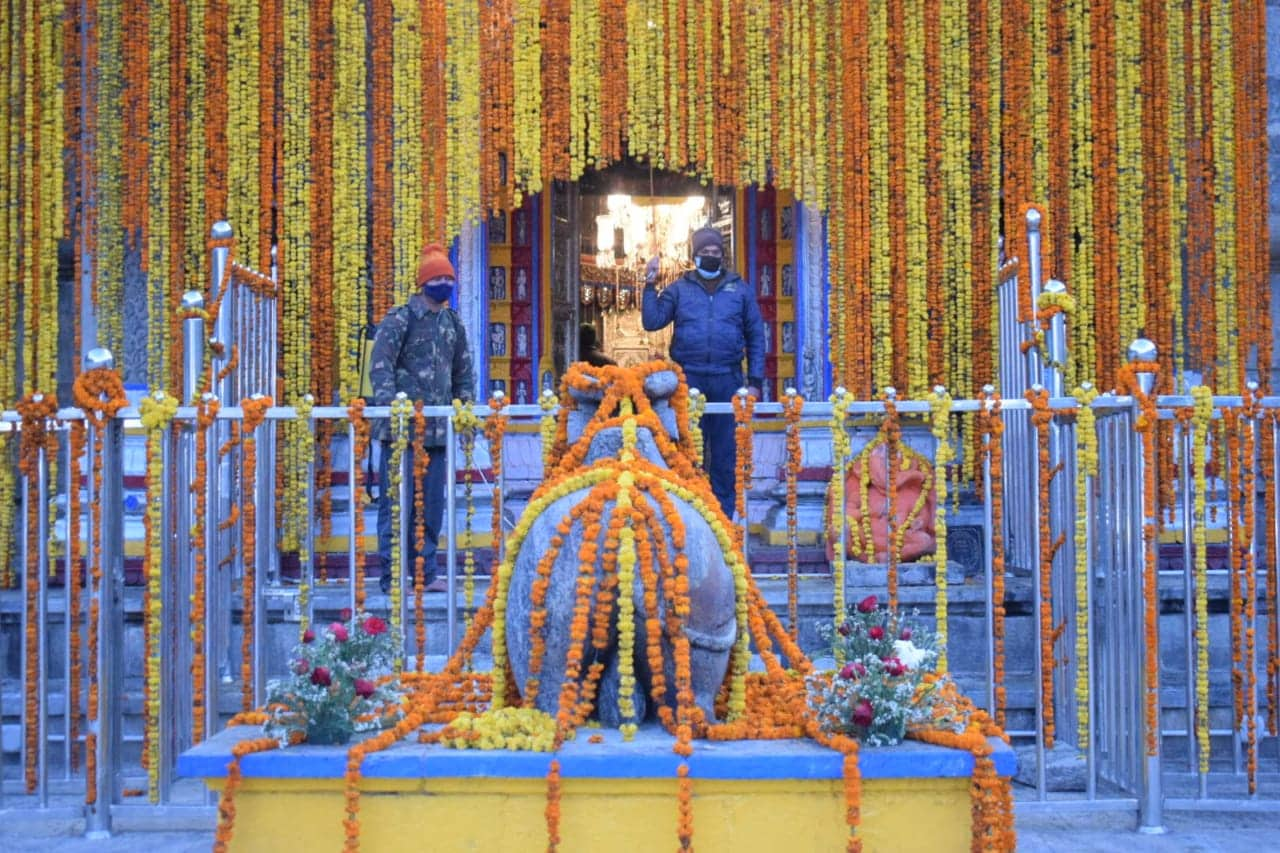 According to the state government's SOP, in Badrinath, Kedarnath, Gangotri and Yamunotri, only the local entitlements associated with the Rawals, priests and temples will go to Hukukdhari, Panda Purohit, employees and officers. Not only this, it is necessary to bring corona negative report of all.