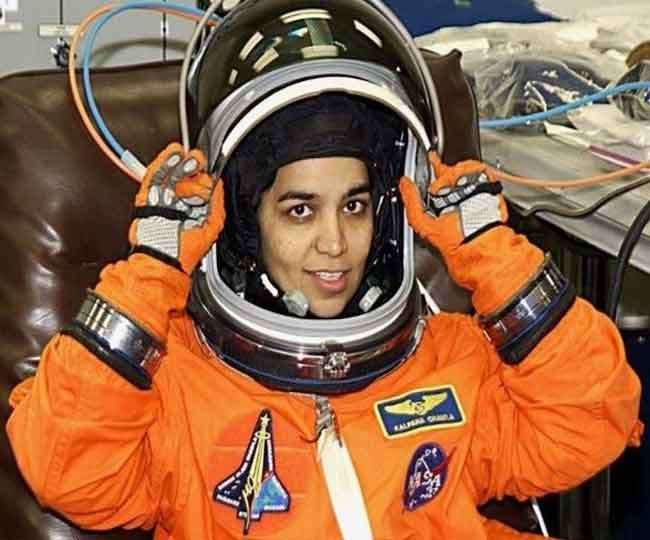 Kalpana Chawla is a students from this special school in Haryana took flight to NASA from Guru Dakshina

In 1998, with the efforts of Kalpana Chawla, two students per year were going to NASA's summer camp.
Karnal, [Ashwini Sharma]. In his lifetime, Kalpana Chawla, the Guru Dakshina, given to his school Tagore Bal Niketan, became an example in itself.
Kalpana not only shone the name of Karnal on the international stage but also gave her school students dreams of going to NASA.
Kalpana's efforts led to the selection of two students of this school for a summer camp held annually at NASA.
Also, Read Sourav Ganguly Health Updates: Sourav Ganguly heart problem again, another stent to be inserted today
The series started in 1998, which continued till the year 2019. Last year, no student could go to NASA because of the Corona crisis.
However, in the initial batch, the students who went to NASA also had the opportunity to spend time with Kalpana Chawla. Kalpana Chawla still lives in the memory of these students.
In February 2003 astronaut, Kalpana Chawla's shuttle plane crashed. Kalpana Chawla escaped into space in that accident. Kalpana Chawla did her schooling at Tagore Bal Niketan School in Karnal.
After this, he also studied at Dayal Singh College and KVA DAV College, but for higher education from Karnal, he turned to Punjab Engineering College. From there he completed graduation in 1982.
She then moved to the United States and studied at the University of Texas, 1984. Kalpana joined NASA as an astronaut in 1995 and was selected for her first flight in 1998. She was the first Indian woman to fly in space.
The school's principal, Dr. Rajan Lamba, says that Kalpana Chawla was very fond of her school and even after becoming a successful astronaut, she had a connection with her school.
Children of Tagore Bal Niketan School are going to participate in the United Space School Program organized by NASA every year. Due to Kalpana Chawla's efforts, it was possible that every year the children of this school were selected for this program.
From 1998, the children of this school started going to NASA. Since then, 36 students have participated in this campaign.