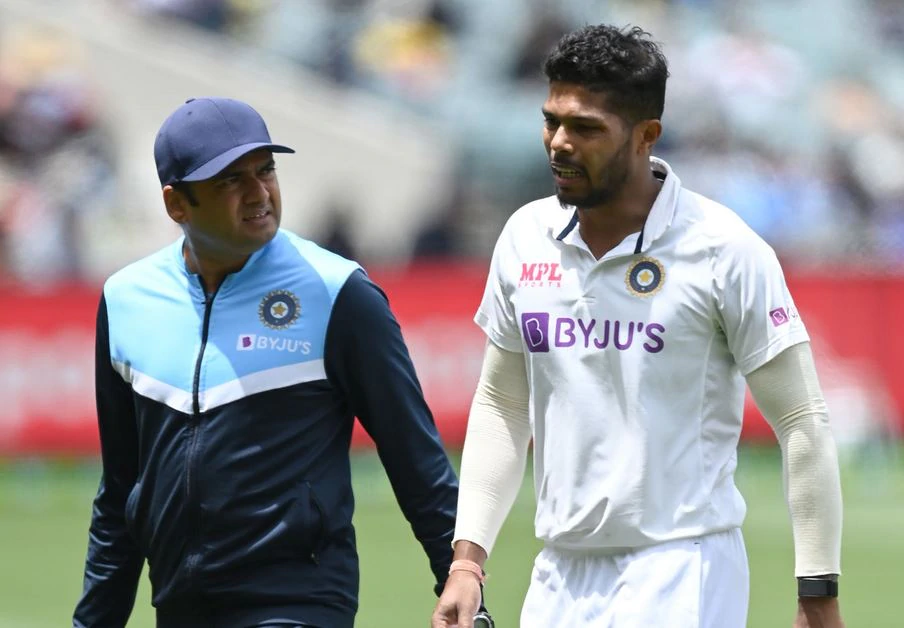 Ind vs Aus: Big shock to Team India, Umesh Yadav went out of the ground limping

Umesh Yadav has gone out of the ground limping.
During the second innings of Australia on the third day of the Melbourne Test, Team India suffered a big setback.
While bowling, fast bowler Umesh Yadav got hamstring and had to go off the field.
Umesh Yadav was injured in the 8th over during Australia's second innings. Umesh had to leave the field after putting the first three balls of this over.
After this, the remaining three balls were bowled by Mohammad Siraj.
This is a big setback for the Indian team,
because fast bowler Mohammad Shami had already dropped out of the four-match Test series against Australia due to a wrist injury.
Ishant Sharma was injured before Mohammed Shami. If Umesh is out in this situation, then the difficulties of Team India can increase.
If Umesh Yadav is out with an injury, then there is an option of Navdeep Saini with Team India.
Umesh Yadav could not bowl while running from the run up for bowling in the 8th over during the Australian innings. Umesh was seen limping.
He was seen in severe pain and then he had to go out of the field after the help of Physio. Umesh Yadav dismissed Joe Burns for 4 in the second innings.
On the third day of the second Test match being played at Melbourne Cricket Ground, Ravindra Jadeja suffered the mistake of Ajinkya Rahane.
When Ravindra Jadeja were batting at individual score of 49 runs, he hit the ball to Nathan Lyon and rushed to pick up the first run.
 Ajinkya Rahane could not reach the crease in time and was dismissed by 112 runs.