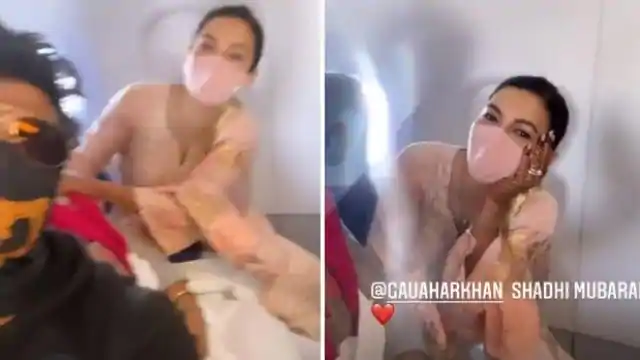 Gauhar Khan a Newly wed actress , Kushal Tandon, ex-boyfriend hit flight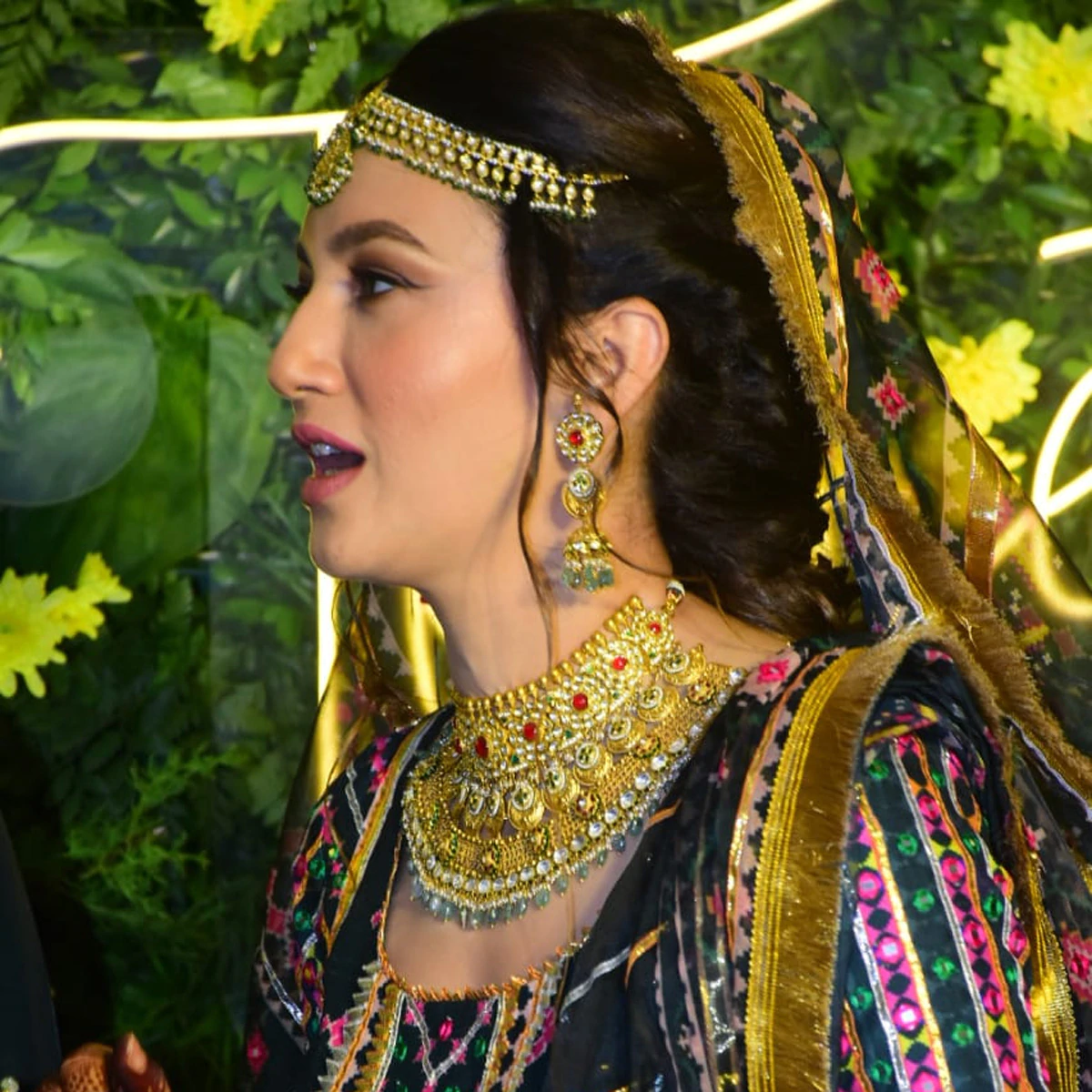 Actress Gauhar Khan has married with Zaid Darbar.
After two days of married, the actress Gauhar Khan left for work. She went to the Lucknow shoot on Sunday. During this time, she collided with her ex-boyfriend Kushal Tandon on the flight.
X boyfriend said happy marriage
Kushal Tandon has shared a video and called the actress a happy marriage. Kushal Tandon said, 'Friends, what a chance. I am going to a place and see that I found an old and good friend of mine in the same flight, who has been married recently. She is sitting with me. It is a coincidence that both of us have met, I was not stocking it.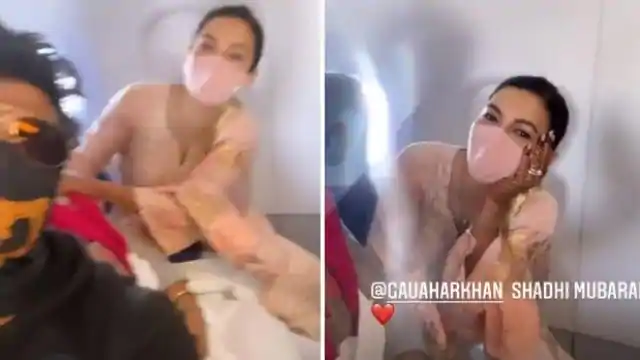 Kushal Tandon has shared three videos on social media with Gauhar Khan .
Kushal and Gauhar are seen sitting together in the videos. While sharing the video, Kushal wrote – A beautiful Ittefaq, married Mubarak Gauhar Khan.
Gauhar Khan (Gauahar Khan) of TV reality show Bigg Boss has married with boyfriend Zaid Darbar. Gauhar has returned to work after Nikah. At the moment, she is not even going on her human. Let me tell you, Gauhar Khan was spotted at Mumbai Airport. Ex-boyfriend Kushal Tandon was also on the flight in which she was traveling. In such a shocking video of Kushal has come out.
Kushal is speaking in the video- 'So I am going to my hometown, and see who I met, sweet friend. We met bycons, I am not stocking it. Hearing this, Gauhar starts laughing.
Kushal Tandon further says, 'Looks like I had to congratulate you in reality. I am very happy for you. Happy marriage Gauhar Khan. Kushal Tandon said that it is a coincidence to meet Gauahar Khan.
TV actor Kushal Tandon was recently seen in the serial 'Beethi'.
Apart from this, he has also been a part of 'Bigg Boss 7'. This season, the pair of him and Gauhar was in the news. It was quite interesting to see Takkar and then love between the two.
Even after leaving the Big Boss, both were in relation. But suddenly both of them had separated their paths. The breakup of Gauhar and Kushal was very much discussed.
Now Gauhar has got married. He was married with the Zaid court on 25 December. Pictures of Gauhar's marriage are viral on social media. Fan likes the pair of Gauhar and Zaid.
Kushal goes on to say that perhaps I really had to congratulate you. I am very happy for you. Married to Gauhar Khan. Kushal Tandon has called meeting Gauhar Khan a happy coincidence.
Also Read : Kangana Ranaut