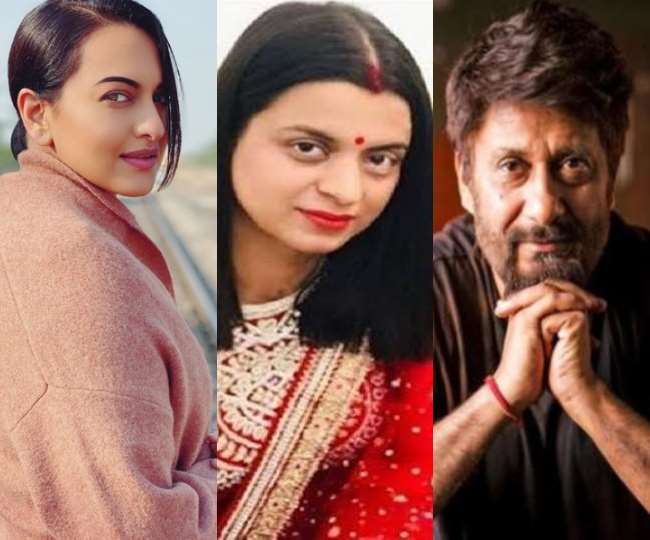 In the twitter war of Sonakshi Sinha and Vivek Agnihotri, Rangoli rangoli Chandel wrote, 'Sir's not fault'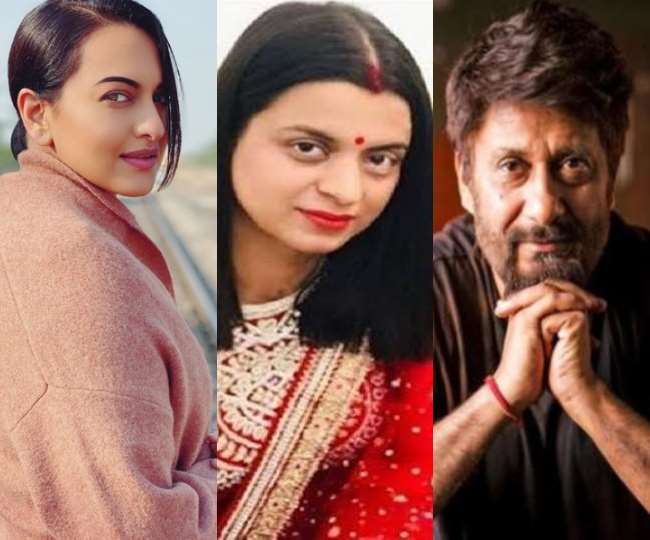 New Delhi A Twitter war is going on from April 13 between Bollywood's domineering girl Sonaksha Sinha and film director Vivek Agnihotri in which Rangoli Chandel has also jumped. Actually, Vivek tweeted a photo of Mumbai Mirror and questioned who does the shooting right now. Sonakshi Sinha was seen in this picture. After Vivek's tweet, Sonakshi responded to this and also complained to the Mumbai Police.
After this, there were some tweets between the two in which both of them targeted each other. But now in the midst of this war, Kangana Ranaut's sister Rangoli Chandel has also come and tweeted in favor of the director. Rangoli retweeted Vivek's tweet, writing, 'Whenever this section of the paper goes for printing, Fresh prints only photo. If Vivek sir thought that Sonakshi ji is shooting right now, then it is not his fault. The paper should have been mented with a throwback or some photos'.
How the controversy started:
The case started with a tweet by director Vivek Agnihotri, in which he shared a photo of Mumbai Mirror. Sonakshi Sinha was seen in this photo and wrote in the caption – Sonakshi Sinha in a classic freeze-frame, stepping out of a studio in Goregaon … Tweeting this photo printed in the newspaper, Vivek asked- Who does the shooting? When Sonakshi came to know about this tweet of Vivek, she was enraged.
The actress responded by writing to Vivek, "As a director and a member of the unions and film bodies, you are expected to know more that no one is shooting right now because the studios are closed and it is nationwide There is lockdown. I am sure in the words of Mumbai Mirror, a classic freeze frame means a throwback. "
With this, Sonakshi shared the picture of this shooting and said that it is on 5 November 2019. In this picture, Sonakshi is seen with Farah Khan and Varun Sharma. She is wearing the same dress as the Mumbai Mirror photo cut.