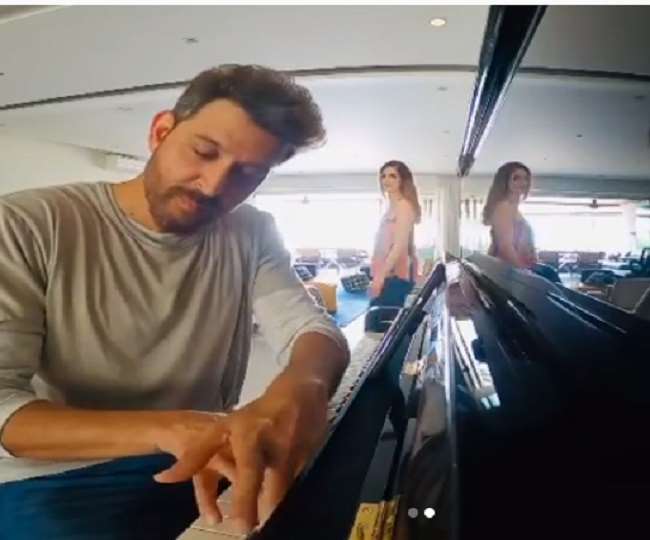 Hrithik Roshan-Susan Khan spending time together between Coronavirus Lockdown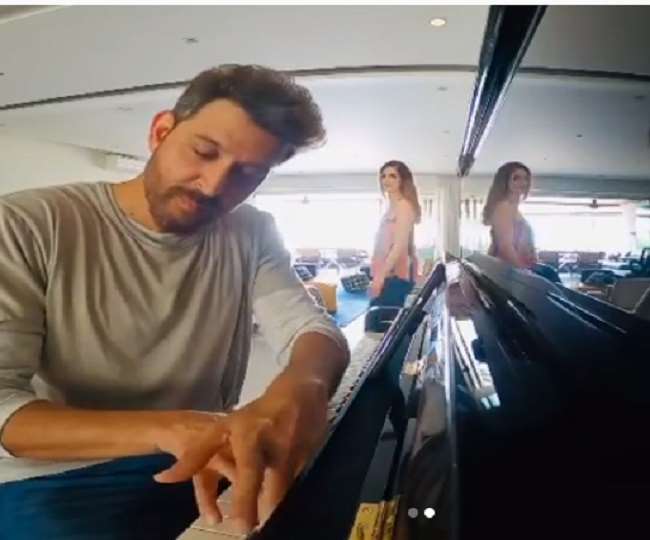 New Delhi During the lockdown, many types of videos of celebs are going viral on social media, in which they are seen doing such things which they would hardly do. Just like someone is sweeping the house, someone is washing the utensils. Celebs are doing something new every day and sharing their videos and photos on their Instagram. Meanwhile, Hrithik Roshan has also shared a video on his Instagram in which he is seen learning something new. The actor is seen playing the piano in the video.
Hrithik has named this video as 'Mission Piano'. In the video, Hrithik is saying, 'The seven-day lockdown has been completed. I hope you are learning something new every day. I am very proud of the children who are constantly learning something new through the 'Vedantu App'. Keep learning like this. Through this app, I have also learned something that I want to tell you, although I am not good at it right now '. Saying so, Hrithik starts playing pianos only then Suzanne Khan leaves behind him.
Let us tell you that between the corona virus lockdown, Suzanne Khan has come to Hrithik Roshan's house for a few days. Hrithik gave this information through one of his posts. Hrithik wrote a long post, sharing a photo of Suzanne in which he wrote, 'At a time when the whole country is going through lockdown. During this time, I cannot even think about staying away from my children and parents. At such a time, the coming together of the world, promoting social distancing and a few weeks of lockdown is emotional. This is a picture of my ex-wife Susan Khan who decided to come out of her house and stay here during this difficult time so that we do not remain separate from children. Thank you Suzanne for being so supportive and understanding '.