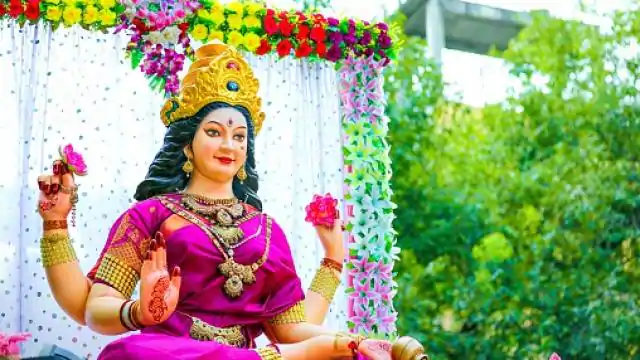 Basant Panchami 2021 : Basant Panchami is being celebrated on 16 February

The festival of Basant Panchami 2021is being celebrated on 16 February (Tuesday).
This day is also known by the name of Saraswati Puja. Basant Panchami 2021 marks the beginning of spring.
The festival of Basant Panchami falls on the fifth day of Magh month i.e. Panchami.
It is believed that Maa Saraswati appeared on this day.
Therefore, worship of Maa Saraswati on Basant Panchami has special significance.
Also Read: Ganesh Chaturthi 2021: Know how Lord Ganesha became Lakshmi daughter Sampurnanand, what is the fast method
On the day of Basant Panchami,
people worship Maa Saraswati in a ritualistic manner and send messages and quotes to their friends and relatives,
and offer heartfelt greetings to Basant Panchami.
You can also congratulate Basant Panchami by sending these best wishes messages.
Panchami Tithi of Magh month Shukla Paksha is celebrated as Basant Panchami.
This year, on 16 February 2021,
the Basant Panchami festival will be celebrated everywhere in the country.
Worship of Maa Vagdevi (Saraswati) on the basis of Hindu beliefs leads to the attainment of wisdom and wisdom.
In astrology, this festival of worship of Mother Saraswati is also known as Abuja Muhurta.
Auspicious time for worship
Abhuj Muhurta often falls on the Basant Panchami
or Saraswati Jayanti every year in the Uttara Bhadra post-Surya Nakshatra and Revathi Mercury constellation.
According to Shri Kashistha Ganesh Apa Panchang,
Panchami Tithi will be held on February 16 at 04:44 am and the next day will remain on February 17.
In this way, Panchami Tithi will be on 16 February.
Worship of Mother Saraswati at 10:54 am to 12:21 am and 12:21 am to 13:47 am will be fully fruitful to the worshipers and children earning an education.
In the year 2021, if students write and chant this 'Naveen Saraswatai Namah' for the preparation of the upcoming high school
and intermediate examination in the country and to achieve concentration in intellect,
Then they will get success in learning.