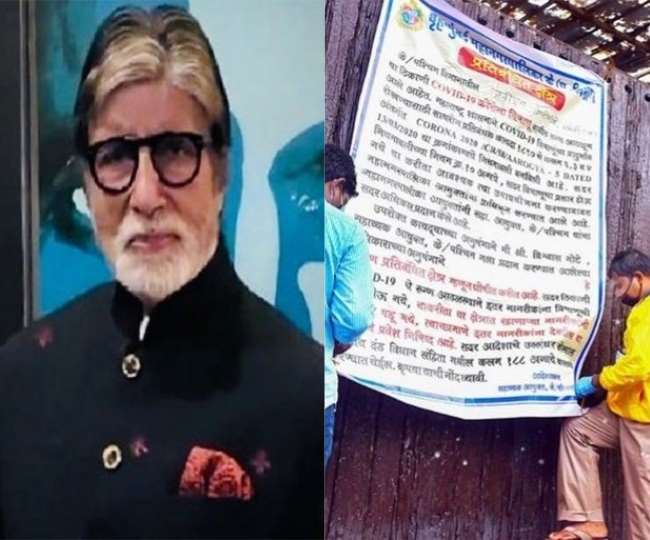 Amitabh Bachchan Covid 19 Positive: All four bungalows of Amitabh Bachchan are sealed, staff been tested for Covid 19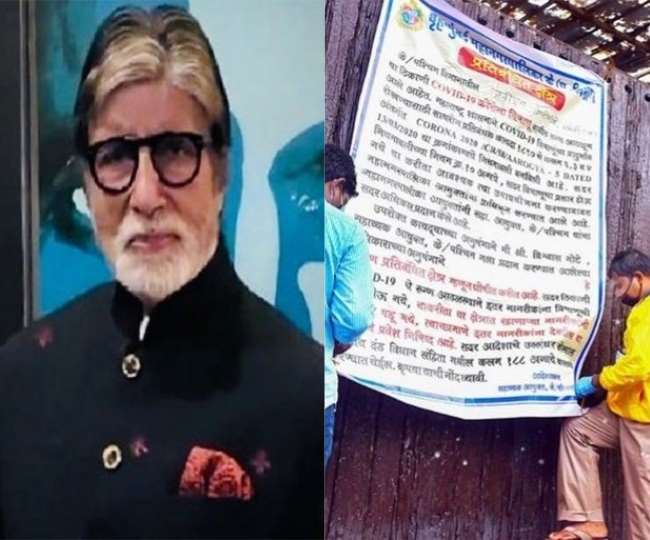 New Delhi, JNN.L Amitabh and Abhishek Bachchan came to Corona positive on Saturday and were soon admitted to a city hospital. Today Aishwarya Rai Bachchan and daughter Aaradhya have allegedly done a positive test for corona virus and their bungalow in Juhu is being sanitized by BMC. According to a media report, all the four bungalows of the Amitabh Bachchan family, Jalsa, Pratiksha, Janak and Vatsa, have been declared contention zones and sealed. Contact tracing of Big B is also being done, while the employees of the bungalow are also being tested COVID-19.
In a social media post, Big B shared, 'My COVID-19 positive test positive has come … I was admitted to the hospital … The hospital has informed the authorities .. of the family and the staff. Tests are being done, waiting for the results … Whoever has come in contact with me in the last 10 days, I request you to get yourself tested! '
While Abhishek posted on Instagram, 'Today both my father and I have done positive tests for COVID-19. Mild symptoms have been found in both of us. We are in the hospital. We have informed all the necessary authorities and our family and staff are also being tested. I request everyone to keep calm and not panic. Thank you.' 
After Amitabh Bachchan and his family are corona, the fans are constantly wishing him a quick recovery on social media. Meanwhile, Aishwarya Rai Bachchan and her daughter Aaradhya Bachchan have also become corona positive. Abhishek has tweeted that they both at home Will be home quarantined.