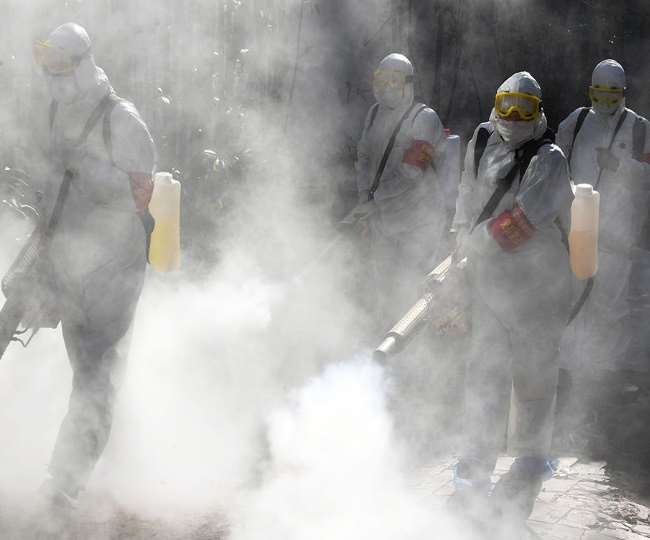 WHO warns, spraying will increase other problems, dangerous to skin, mouth and eyes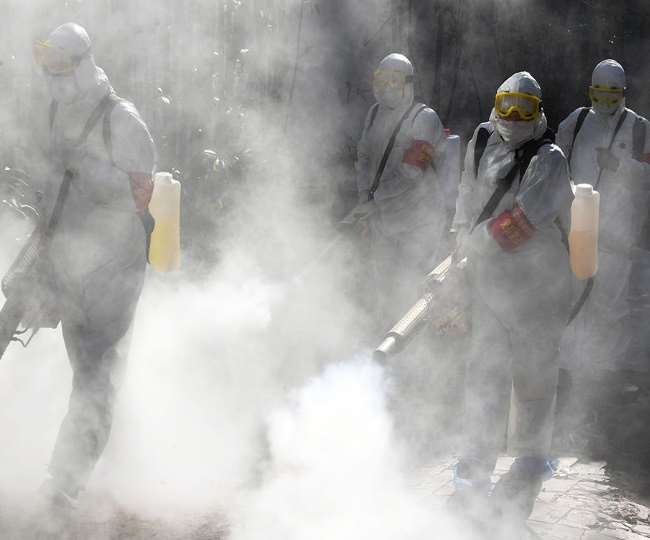 Singapore, Reuters. The chemical spraying that is being done to decontaminate the corona virus poses a threat to health. A new debate has started about this. Despite warnings from health experts, this work is being done on a large scale. As a precaution, large-scale spraying is taking place in every country in the world. Whether it is the Grand Bazaar of Turkey or the bridge of Mexico or the migrant laborers of India… Employees wearing special safety suits are seen spraying chemical on them. Indonesia's second largest city, Surabaya, is being sprayed with drones. The chemicals released from it remained in the air for a long time.
WHO warns
Head of the Global Outbreak Alert and Response Network affiliated with the World Health Organization (WHO) and expert on infectious diseases, Dale Fisher, said that many countries have seen ridiculous images of spraying. I do not think it will help in the prevention of corona virus. This will increase people's other problems. Meanwhile, while giving a clarification on the spraying of drones in Surabaya city, the mayor's spokesperson said that the area had to do so due to the high incidence of infection. Spokesperson Fabriaditya Prajatara said that spraying of benzalkonium may cause skin problems to people, but applying soap will not only bring relief to it but also reduce the effects of the virus.
Second danger due to spraying
Actually, corona virus is a respiratory-transmitted disease. It comes in contact with coughing and sneezing due to exposure to liquid particles (droplets) circulating in the air. In addition, after coming in contact with an infected, its virus can enter the body through the nose, mouth and eyes. Ali Sarabono, a resident of Surabaya, has welcomed the decision to spray the drone. According to him, it reaches the chemicals everywhere including the roof, while the spraying done on the ground allows the medicine to reach the boundary wall itself.
Spraying is not effective in prevention
Similarly, the infectious disease specialist Leong Ho Nam of Singapore Mount Elizabeth Hospital says that the mass spraying is good to see and is encouraging people, but it is not effective in preventing corona. It would have been better if people would have been forced to go home after leaving a splash of water on them. Better results can be achieved by stopping people at home.