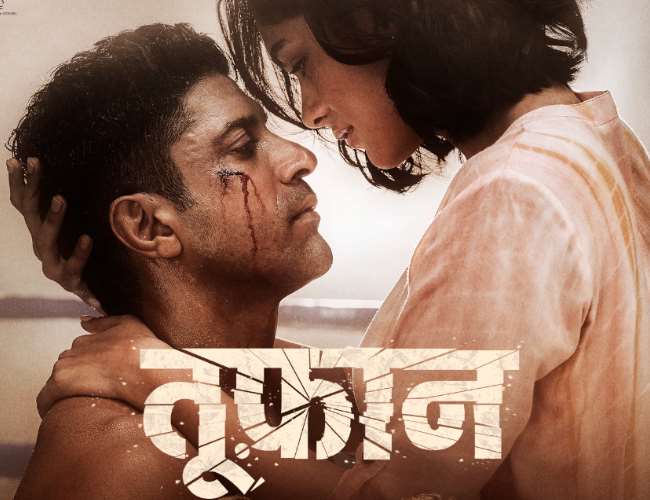 Toofaan Review: Farhan Akhtar's emotional storm of punches will take you away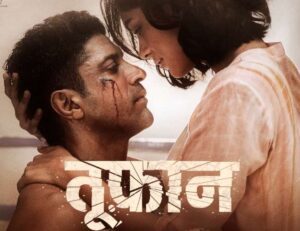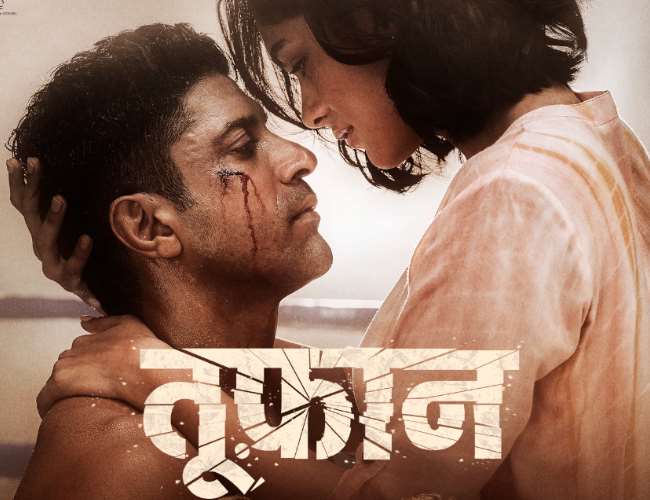 Manoj Vashisht, JNN. 'Do you know the meaning of respect?'… 'Everyone in their area falls on their knees in front of them. Nose rubs. Salute to Apun. That is not respect, Apun knows this much.'  fall on the knees To surrender. To salute There was no respect. But, there is no dearth of such sahibs in the society, who consider it an honor to salute. regardless of what is in the heart of the saluter? What do you have to do to earn respect and how do you have to do it?   
This dialogue between Maharashtra Boxing Association's most eminent coach Nana Prabhu and Dongri's street goon Ajju Bhai makes the definition of honor and respect in very simple words and this dialogue is the foundation of Farhan Akhtar's storm, on which two hours 41 minutes The film stands.
The main characters of the story are Ajju Bhai i.e. Aziz Ali (Farhan Akhtar) and Narayan Prabhu (Paresh Rawal). Through these two, director Rakeysh Omprakash Mehra has said a lot openly and sometimes in gestures. Ajju Bhai is a goon from the Dongri area, who works for Jafar Bhai (Vijay Raaz). Ajju wants to gain true respect by becoming a boxing champion. In this, his inspiration becomes Dr. Ananya (Mrunal Thakur), who works in the charity Charity Hospital in the area.
Ajju goes to Maharashtra Boxing Association coach Nana Prabhu. 
After initial hesitation, Nana agrees to train him. 
Ajju wins the state championship. 
However, when Nana learns that Ajju is in love with his own daughter and wants to get married, he pushes her away with abuses. 
Ananya tries to convince her father, but Nana's anger does not subside.
Ananya comes to Ajju. Meanwhile, to overcome the financial crunch, Ajju takes up fixing in the National Championship and loses. This gets exposed and Ajju is banned for five years. He has a fight with Ajju about this, but Ananya's anger subsides after Ajju's friend Munna (Husain Dalal) convinces her. Both get married. A daughter Mayara is born. After this the story takes a leap of five years.
Ajju would have left boxing and started a traveling company. On the other hand, the ban imposed on him is lifted. Ananya wants Ajju to return to boxing and win the championship and wash away the stain of fixing. But Ajju refuses… but Ajju does not know that the biggest test of his life is yet to come. His life again comes to a halt on the same question… What is honour?
Talking about Anjum Rajabali's story-screenplay, Toofan has all the elements of typical masala Bollywood films, many of which can be seen from the visuals. Characters and love stories like Ajju have been seen in Hindi cinema in the past as well. However, the accompanying dialogue with the storm scenes sets it apart. The dialogues of Vijay Maurya have deepened this effect.
Through the character of Marathi Brahmin Nana Prabhu, the film talks about prejudices of one community towards another, and then through his friend Bala (Dr. Mohan Agashe) answers those prejudices. Such discussions today are often seen embroiled in the debates of WhatsApp forwards and social media. When Bala asks Nana that if you have problem with Muslim community then why keep training Ajju and Nana replies that he is different. There is a spirit in him. However, behind Nana's hatred is his past, in which he lost his wife (Sonali Kulkarni) in a terror incident.
There is one more incident. When Nana learns that Ananya is in love with Ajju and wants to get married, her reaction comes down to prejudice against Ajju's community. The film shows the same bias from other community's side as well. Seeing Ananya at Ajju's house, when the neighbors talk about changing her religion, Ajju opposes her. No need to change name. No religion
Talking about acting, the journey of Farhan Akhtar's character has three phases. First Dongri's Ajju Bhai. Second state champion Aziz Ali and third Aziz Ali, accused of fixing trying to get back his honor. The changes Farhan has made in his body language and structure in all these three phases are the lifeblood of the film. Though Farhan's efforts have been seen by the audience in Bhaag Milkha Bhaag, his physical transformation in Toofan is of a different level.
Mrunal Thakur is seen as very restrained and responsible in the character of Ananya. The colors that Paresh Rawal has given to the character of Nana add to the intensity of this storm. Hussein Dalal, Ajju's friend, Vijay Raaz as Jafar Bhai and Supriya Pathak as Ajju-Ananya's helper nurse, have managed to make their presence felt. 
Darshan Kumar has not been weak in the negative role of State Boxing Champion and later National Boxing Association official Dharmesh Patil. However, his role is small. The good thing about the film is that in the contemporary debate that follows it, no character has been shown to be unnecessarily negative. 
The real thrill of sports films comes in the competition and Toofan lives up to it. The flow of emotions in the boxing match scenes is tremendous. Jatin Sapru and RJ Anmol's commentary during the match is hilarious. Rakeysh Omprakash Mehra himself has also appeared in the role of an officer of Maharashtra Boxing Association. The music of Shankar-Ehsaan-Loy and lyrics by Javed Akhtar are melodious and intertwined in the story, which does not disturb the pace of the story.