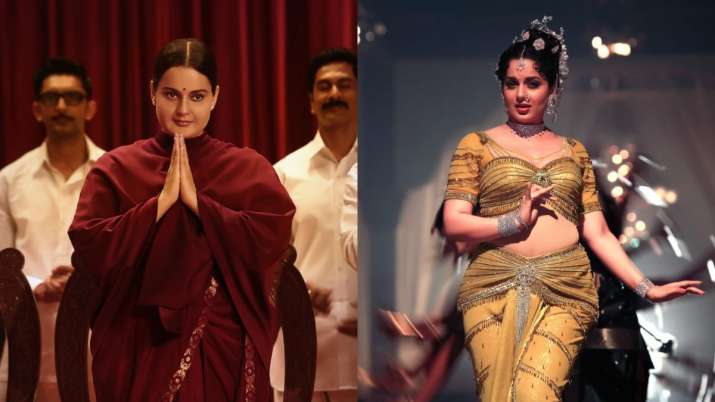 Thalaivi Trailer Out: Kangana Ranaut's live trailer on birthday, wreaks havoc in new style

Thalaivi Trailer Out: The trailer of Kangana Ranaut's most awaited film 'Thalaivi Trailer Release' has finally been released today.
Thalaivi  Trailer Out: Today is the birthday of Kangana Ranaut Birthday, known for her impeccable style in the Bollywood world. 
In such a situation, a special gift has come for those who love them. The trailer of Kangna's most awaited film 'Thalaivi Trailer Release' has finally been released today.
On the occasion of Kangana's birthday, this special gift has been given to her fans.
The trailer of the Tamil film Chief Minister J. Jayalalithaa's biopic film 'Thalaivi' is raging as soon as it is released.
Kangana is seen in a strong avatar in this trailer, released on Zee Studios' YouTube channel. 
People are liking Kangana's performance. People are desperate for the release of this film produced by Vibri Motion Pictures, Karma Media Entertainment, and Zee Studios.
Please tell that Kangana's film 'Thalaivi' will be released on 23 April 2021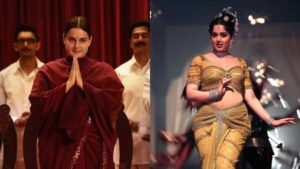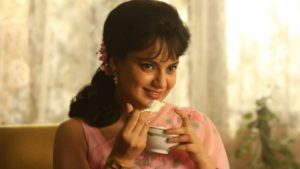 Significantly, people are eager to see Jayalalithaa's story of struggle on screen. This politician, who made a special place in the history of the country, used to live in a lot of news.
Also Read: 'Chichhore' producer Sajid Nadiadwala dedicates National Film Award to Sushant Singh Rajput
Let us tell you that Kangana Ranaut was selected for National Film Award for Best Actress for her brilliant performances in 'Manikarnika' and 'Panga'.
Kangana has been selected for the award for the fourth time.
Apart from Hindi, this film will also be released in Tamil and Telugu. 
The film is directed by AL Vijay and also stars Arvind Swamy, Prakash Raj, Madhu, and Bhagyashree in pivotal roles.
Let us tell you that Kangana increased her weight by about 20 kg to bring Jayalalithaa's character to life. This body transformation of Kangana was also in the news.