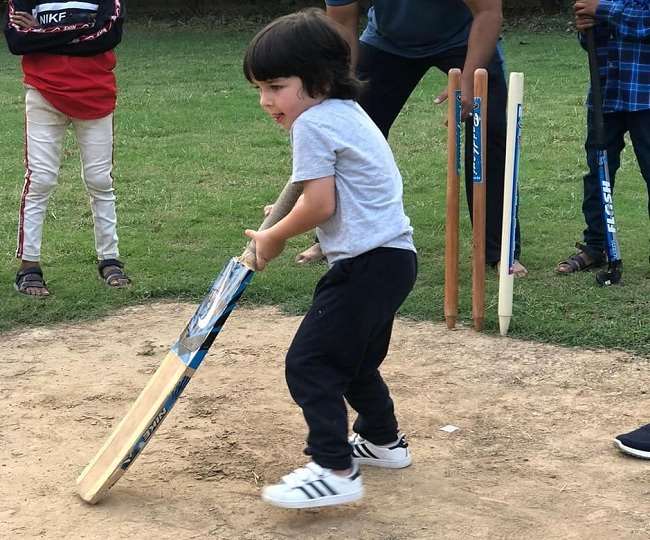 Taimur Photos: Kareena asked while sharing Taimur's photo- Is there any place in IPL 2020?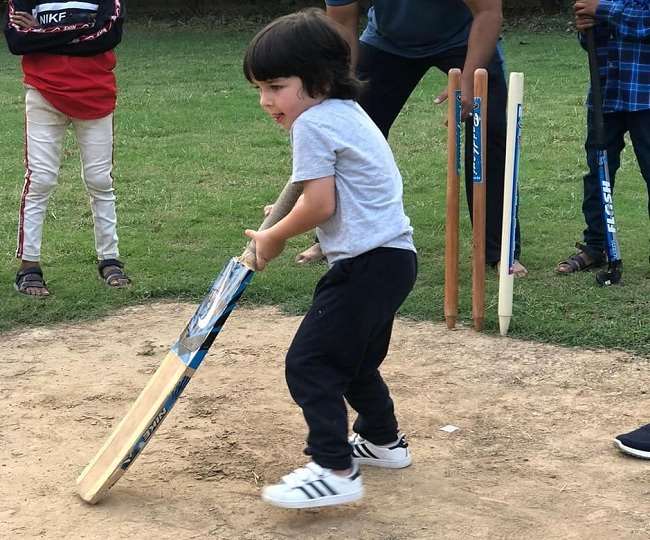 New Delhi Photos of Taimur Ali Khan, son of Bollywood actress Kareena Kapoor and Saif Ali Khan, are quite viral and everyone likes cute pictures of Taimur. Once again, a photo of Taimur is in the headlines and it is not anyone else but his mother Kareena Kapoor who has shared it on Instagram. It is seen in this picture that Taimur Khan is trying to play cricket.
In the photo, Timur looks quite cute and is trying to lift the bat. At the same time, the picture of Taimur shared by Kareena is not only discussed, while the caption of this photo is equally fun. In this photo of Taimur, Kareena Kapoor has written on Timur's Bihaaf – 'Is there a place in IPL 2020? I can also play. '
At the same time, seeing this photo, many people say that Taimur is also following his grandfather Tiger Pataudi, who was a great cricketer. Along with this, there is a lot of response on Taimur's photo and people are very fond of this photo. However, Saif Ali Khan also told in an interview that Tamer does not like cricket at all and he wants him to be like his grandfather.
He said in this interview, "Taimur has no interest in cricket and Saif feels that he will be like his grandfather." He also told that Timur likes to watch Ramayana and considers himself like Lord Rama. At the same time, Timur likes to hear about King Arthur and the swords. Kareena and I study for her. '