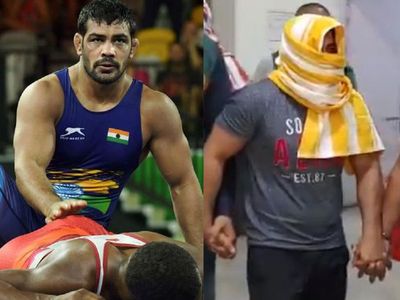 Sushil Kumar became wanted from Olympian, arrested in Sagar murder case, know full story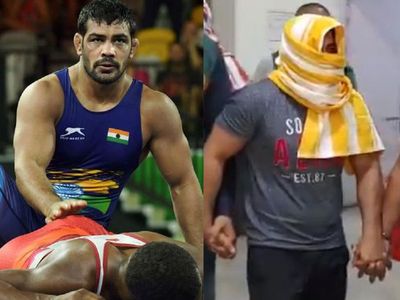 Olympian wrestler Sushil Kumar, who has been absconding since the killing of wrestler Sagar Dhankhar
At Delhi's Chhatrasal Stadium, has been arrested by a special team of Delhi Police from Mundka area on Sunday. The wrestler along with his partner Ajay have also been arrested.
Please tell that a reward of Rs one lakh was announced on the desired running Sushil and Rs 50000 on fellow Ajay. Let us know what is the whole matter related to the murder of Sagar Dhankhar and where the controversy started.
Also Read: Sushil Kumar: Reward of one lakh on wrestler Sushil Kumar, Delhi police on charges of murder
The entire case began with the eviction of a flat in the Model Town area of ​​Delhi, which included the name of wrestler Sushil Kumar in the FIR.
This was followed by an altercation between some wrestlers at Chhatrasal Stadium late on May 4, which turned into a brawl and 23-year-old wrestler Sagar Dhankhar was killed in the incident.
Sagar and his two friends were allegedly attacked by other wrestlers at the stadium. Sushil Kumar and his accomplices were among those attacked.
It was told that the incident was carried out to evacuate the Model Town flat. CCTV footage of the incident was also recovered during the investigation.
The footage showed Sushil beating Sagar Dhankhar and two others along with 20-25 wrestlers and the Asauda gang miscreants.
Everyone was seen hitting Sagar with kick-punches, baton, bat and hockey. The footage also showed hockey being run over Sushil Sagar and two other victims.
CCTV footage of Chhatrasal Stadium and a video from the mobile of the accused Prince revealed that Sushil Kumar was beating the victims with hockey.
The footage and video are the biggest evidence against Sushil by far. The police confiscated both and declared the reward on Sushil. After this, the police was constantly looking for Sushil.
Apart from Delhi, the police also raided Punjab, UP, Uttarakhand and Haryana. Police raided several locations in Delhi but Sushil had no clue.
The police first came to know about Sushil going to Uttarakhand. Since then, the police have been continuously pushing for his arrest in five states.
On Saturday, information was also coming that the Delhi Police has arrested Sushil from Punjab. But his arrest was denied by top officials of Delhi Police.
On Sunday morning, news of the arrest of Sushil and another accused Ajay came from Mundka area, which has been confirmed by CP-Special Cell Neeraj Thakur.