Sushant Singh Rajput Case: Kangana Ranot targets Deepika Padukone again, said this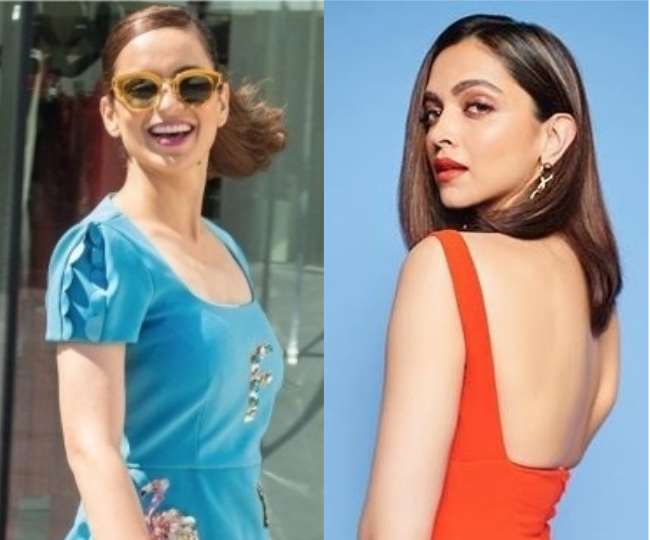 New Delhi, JNN. The Supreme Court has transferred the case of Sushant Singh Rajput's death for a CBI inquiry. Now Kangana Ranot has taken to Twitter to take a dig at Deepika Padukone. Deepika has been very vocal about her struggle for depression and often speaks on social media to raise awareness about mental illness. Kangana mentioned how everyone was trying to portray Sushant as an alcoholic, drug addict and mentally ill person.
Apart from this, Kangana lambasted all those people and mentioned how Sushant has become more popular in India now. While sharing her quote from the interview on social media, Kangana took an indirect sarcasm to Deepika and she wrote, 'Repeat after me, the public has shown their whereabouts to the business of depression. CBIforShushant #SushantSingRajput # 1stStepToSSJust'
A few days after Sushant's mysterious demise, Deepika took to social media to raise awareness about depression and mental health. Meanwhile, the Supreme Court has ordered the Mumbai Police to hand over the case diary to the CBI along with statements of suspects, witnesses, forensic and autopsy reports. Apart from Kangana, many other Bollywood celebs like Akshay Kumar, Kriti Sanon and others have also praised the Supreme Court verdict.
Many people have demanded a CBI inquiry regarding the death of film actor Sushant Singh Rajput. Many fans have launched a campaign to get Sushant justice. Enforcement Directorate is also investigating in Sushant's case. He spent several hours with film actress Riya Chakraborty Have also inquired about. FIR has also been registered on Riya in Sushant case.