Sanjay Dutt Health Update: Sanjay Dutt admitted to Kokilaben, wife Manyata said- do not guess anything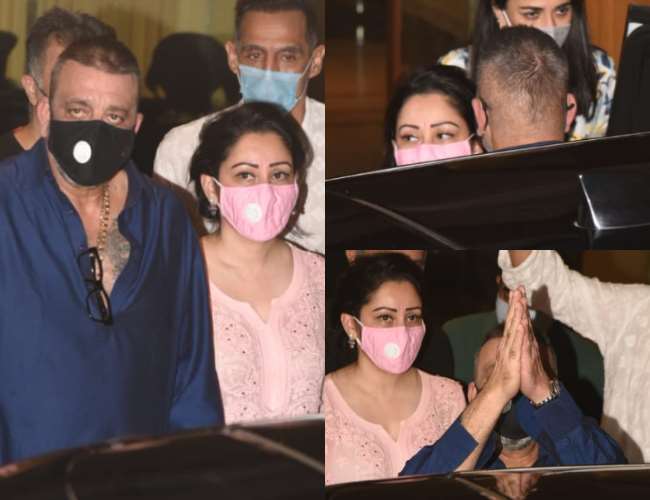 New Delhi Sanjay Dutt Health Update: Sanjay Dutt has been ill for the last few days. They have lame cancer, such news has come out. He also informed his fans that he was going on a medical break. After this, he has been admitted to Kokilaben Hospital in Mumbai for treatment on Tuesday. Giving information about this, Sanjay Dutt's wife Manyata Dutt has said that her initial treatment will be here in Mumbai. At the same time, Manyata appealed to people not to make any guesses.
The official statement issued by Manyata said, 'Everyone who is asking us, I would like to tell them that Sanju will complete his initial treatment in Mumbai. We are planning to go out further. Kovid will prepare as the 19 situation improves. Currently, Sanju is under the care of our best doctors at Kokilaben Hospital.
Thanks to fans and special appeal
Manyata thanked Sanjay Dutt for his constant prayers. Manyata said, 'I sincerely thank all his fans and well wishers for the love and affection that Sanju has received for so many years.' At the same time, he appealed to the people – 'I request everyone with folded hands, do not speculate on the stage of their illness and let the doctors do their work. We will keep updating you all regularly on their progress.
Let us know that Manyata Dutt is currently in the home quarantine. In such a situation, she has not been able to go to the hospital with Sanjay Dutt. However, he told that as soon as the quarantine is over, she will be with Sanju. Her sister Priya Dutt is currently with Sanjay Dutt. Fans are constantly appealing for Sanju Baba's early recovery.