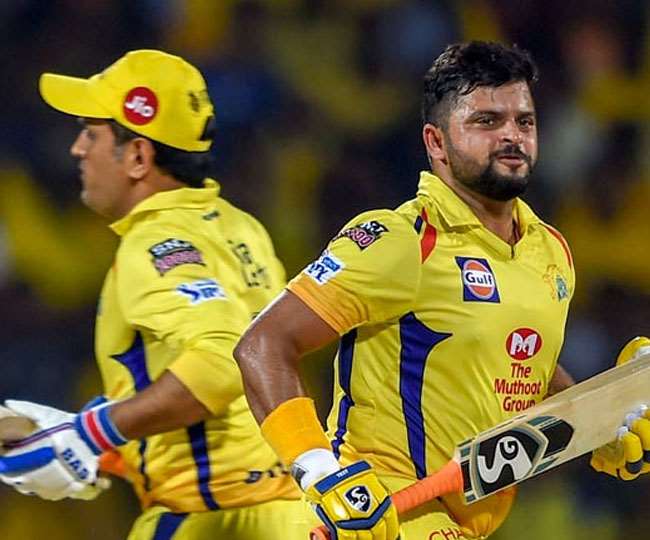 Suresh Raina, who returned to the IPL, said this about MS Dhoni and CSK after losing the match.

Left-handed batsman Suresh Raina may have missed the IPL 2020 edition due to personal reasons,
But Suresh Raina made a comeback in the IPL 2021 season. He smashed 54 off just 36 balls against the Delhi Capitals on Saturday.
CSK may have lost the match against Delhi Capitals at the Wankhede Stadium by seven wickets, but fans were happy as they saw their 'Chinna Thala' Raina back on the field.
Also Read : Ranji Trophy Roundup: Jalaj Saxena shines in Kerala victory, Haryana three wickets away from victory
In a video shared on CSK's Twitter handle, Suresh Raina said, "It feels amazing to be back with MS Dhoni and Chennai Super Kings.
It's always nice to contribute for a player who has done so much for the players , Who have done so much for every person.
It is good to always be behind and wear this yellow color, it is a matter of pride that I have cherished it with my whole life. "
He went on to say, "I was a bit disappointed to lose the match. It could have been better, but as I said,
one should always come back and Whistle Podu does it! It would have been better if we had scored 15-20 runs,
but I think Is that we bowled better in the middle overs, in the next few days we will have some good practice sessions where we can learn what to do better. "
Shikhar Dhawan and Prithvi Shaw helped the Delhi Capitals chase the target of 189 runs set by the Dhoni-led team. Shikhar scored 85 and Prithvi Shaw scored 72 runs.
This win would have been very special for Rishabh Pant, as it was his first match as captain of Delhi Capital. Earlier, Suresh Raina hit a stormy half-century in his comeback match.
Suresh Raina equals Virat Kohli and Rohit Sharma
Suresh Raina scored 54 off 36 balls against Delhi in the first match of the 14th season of IPL and this was his 39th half-century in this league.
In IPL, he has now come jointly with Virat Kohli and Rohit Sharma in the number two position in scoring the most half-centuries.
Now, in this league of Raina, Virat and Rohit, Indian batsmen have reached 39-39 fifties. In this case, Shikhar Dhawan is at number one with 41 fifties.