Rhea Chakraborty FIR: Sushant Singh Rajput's father lodges FIR against Riya Chakraborty, Shekhar Suman said- 'Good news'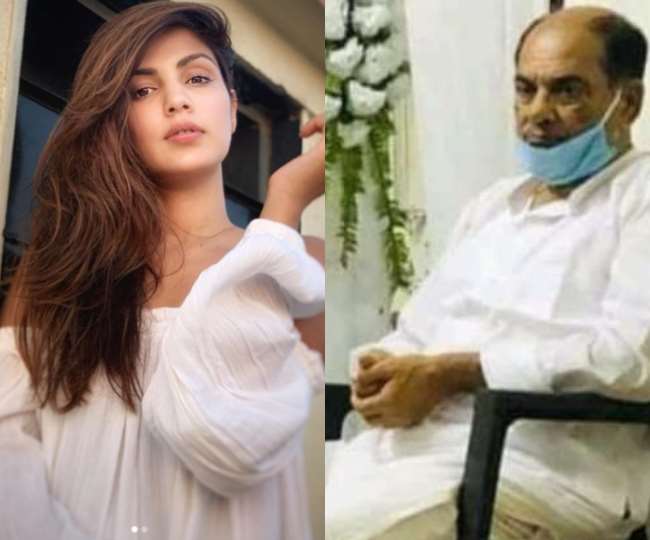 New Delhi The death of Bollywood actor Sushant Singh Rajput has now taken a new turn. On the one hand, while the CBI investigation is constantly being demanded by the fans and some celebs about this case, on the other hand, an FIR has been lodged against Riya Chakraborty, the film actress and girlfriend of Sushant. This FIR is not done by anyone else but Sushant's father KK Singh. The FIR has been lodged at the Rajiv Nagar police station in Patna.
Inspector Sanjay Singh of Patna Central Zone said in a statement to ANI, 'Sushant's father has lodged an FIR against Riya. Many cases of complaints have been filed against Riya, including the charge of extorting money and abetting her to commit suicide.
According to the inspector, a team of four people from Bihar has reached Mumbai to investigate Sushant's case, who will collect all the necessary documents related to the case from the Mumbai Police. Investigation Officer with Investigation Officer in Patna Police Team Kaiser Alam, Manoranjan Bharti and another inspector.
Actor Shekhar Suman is also active on Sushant's case. The actor has also informed about the complaint lodged against Riya on his Twitter handle, as well as expressed happiness over the team of four policemen from Bihar going to Mumbai. Shekhar Suman tweeted, 'A good news is coming, Patna Police has come to Bombay after Sushant's family lodges an FIR. SIT has been formed to investigate the matter '.