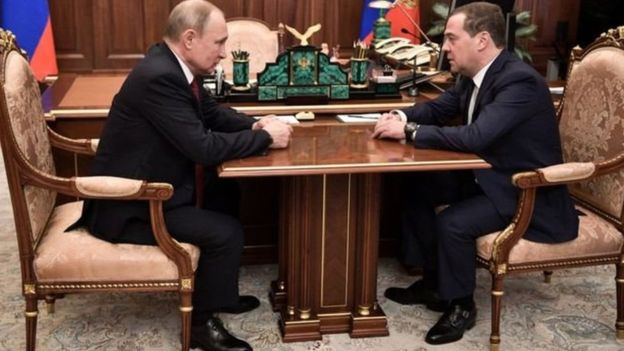 Putin's proposal to change the constitution, Russian government resigns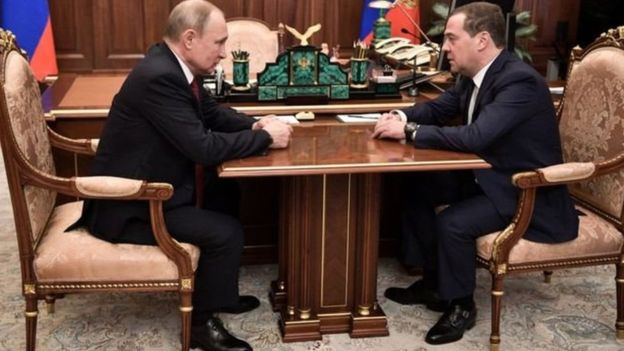 Russia's Prime Minister Dmitry Medvedev and his entire cabinet resigned after Russian President Vladimir Putin proposed comprehensive constitutional reforms in the country.
Dimitri Medvedev said that these proposals of President Putin will bring significant changes in the balance of power.
He said, "When these changes come into force, not only will all the articles of the Constitution be changed, but the balance of power and power will also change. The power of the executive, the strength of the legislature, the power of the judiciary will all change. Hence the current government has resigned. "
Votes will be cast across the country for President Putin's proposal to change the constitution. Through this, Parliament will have more power than the President.
Putin has decided to make Dimitri Medvedev, who is leaving the post of Prime Minister, as deputy chairman of the National Security Council.
Suddenly this resignation of the Russian government came as a surprise. In a statement, President Putin thanked the government for its achievements.
BBC's Moscow correspondent Sarah Rainsford said that it was not yet clear why Putin removed Prime Minister Medvedev from the post.
He wrote on Twitter, "In fact, Putin has removed Medvedev from the post of Prime Minister and usually Medvedev who used to take the decision will now own (Putin) himself." He has asked the ministers to continue in office till a new cabinet is announced. Medvedev will be the deputy of the Security Council. but why."
The current constitution is blocking Putin's path?
Putin's fourth term as president will end in 2024, and according to the rules of the current constitution, he may not be president next time.
It is believed that if these changes are implemented in the Russian Constitution, then President Putin can remain in power for a long time.
However, in his annual address to the Parliament of the country, Putin said that in future the term of the President should be limited to two times.
Putin has also recommended increasing the powers of the State Council. It is presided over by President Putin himself.
He has also proposed that Parliament appoint ministers, although the President will have the authority to dismiss ministers.