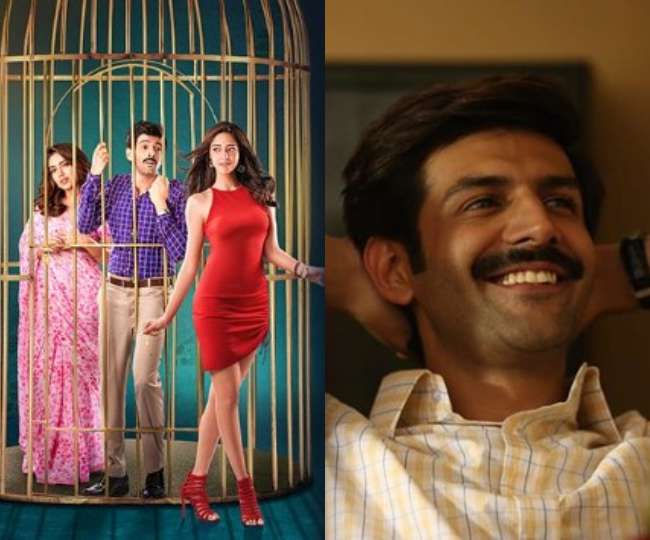 Pati Patni Aur Woh Trailer Reactions: Just as soon as the trailer was released, the joke was made, saying – the old film was ruined
New Delhi Karthik Aryan is going to bring a remake of husband and wife soon after hiding for his fans. Karthik Aryan, Ananya Pandey and Bhumi Pednekar starrer The trailer of this film has been released today, seeing that the film is being trolled a lot in social media.
Recently, the T series shared the trailer of the film with its official Twitter account and wrote, "Lagi ki chintu Tyagi's life in woh ki aag, now kya haal hoga hai, husband and wife's trailer has arrived."
Right from the trailer, people have trolled the film, calling it a flop, one user wrote, "What the fuck is the trailer, husband and wife, that is going to be a big junk of a good movie, completely disappointing."
A person has seen the trailer and wrote, Husband wife and she is going to be a flop, like your previous film, the concept of the film is quite outdated, you are not a good director, make some good films.
The film features a song shot from the newspapers and a remake of Dheem Dheem, after hearing this song a user trolling wrote, the trailer is full of complete nonsense, it is 2019 and still a remake of two years old songs in Bollywood Films are being made, when will Karthik Aryan come out of his comfort zone, try a different heroine of Bhumi Pednekar.
Let me tell you that this film is a remake of the 1978 IBR Chopra film Pati Patni and Woh whose concept was absolutely the same. In this song, a remake of the old songs has also been inserted with the concept, which the fans are angry by seeing.
Starring Karthik Aryan, Bhumi Pednekar and Ananya Pandey, the film will be released on 6 December. Seeing such a reaction of such social media on the trailer, the box office collection of the film will be worth seeing.