On seeing Akshay Kumar at the airport, as soon as Paparaji came closer, the actor said – stay away, Video Viral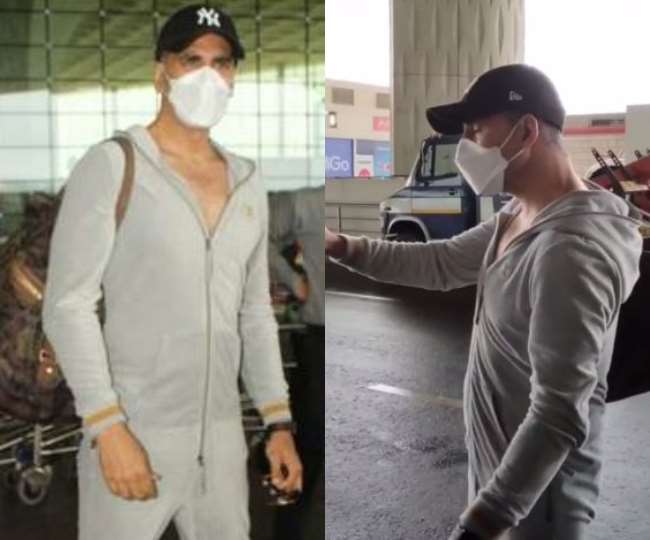 New Delhi The corona virus epidemic has had a significant impact on people's work trades. Don't know how many people have lost their lives during this corona period. It has completely disrupted everyone's life. Much of this has also been seen in Mayanagari. After shooting for several months, the shooting has now allowed once again to start shooting under some important guide lines. Meanwhile, yesterday the team of the film 'Belbottom' left for their first international shooting schedule. The entire team of the film was spotted at the airport. During this time, a video is going viral on social media in which Akshay Kumar is asking the photographer to stay away from him.
Photographers were very excited to see Akshay Kumar after a long time due to the Corona period. As soon as the photographers started approaching Akshay to take his photo, the actor asked him to take the photo from a distance. Meanwhile, the video is becoming increasingly viral on social media. In the video, you can see that Akshay always appeared in his cool look. He is wearing a gray track suit. Along with this, he has a mask on his cap and face.


The team of the film 'Belbottom' along with Akshay Kumar also appeared at the airport. He was accompanied by Lara Dutta, Huma Qureshi, producer Jackie Bhagnani, Deepshikha Deshmukh and director Ranjith M. Tiwari for their first international shooting schedule.
Let us tell you that the team from 'Belbottom' took a charter flight to the UK for their first international shoot schedule. At the same time, Akshay Kumar expressed happiness at the recent construction of Ram temple in Ayodhya in India and wishes everyone.