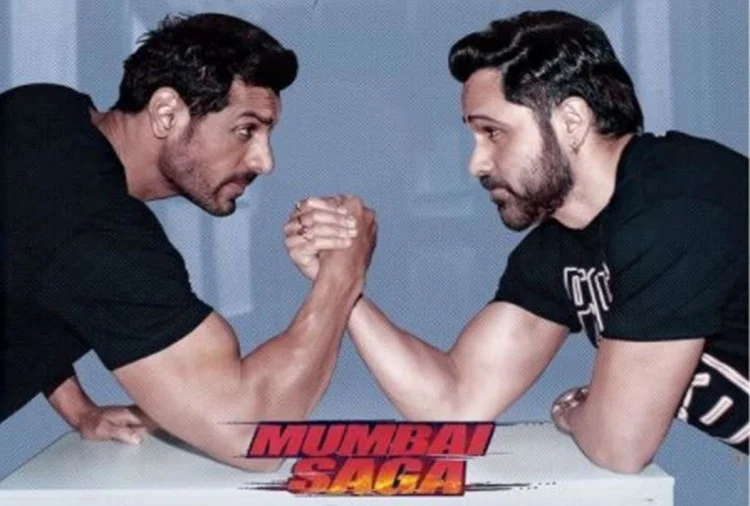 Mumbai Saga Review: Imran's awesome in John's film, Sanjay Gupta himself played the danger bell for himself

The film 'Mumbai Saga' is the cinema of that groove which has been included in films like Dharmendra's 'Jaljala', 'Hukumat', 'Loha'.
Movie Review: Mumbai Saga
Artists: John Abraham, Emraan Hashmi, Sunil Shetty, Mahesh Manjrekar, Prateek Babbar, Kajal Aggarwal, Anjana Sukhani, and Emraan Hashmi, etc.
Author: Sanjay Gupta, Vaibhav Vishal
Director: Sanjay Gupta
Producer: Bhushan Kumar, Krishna Kumar, Anuradha Gupta, and Sangeeta Ahir
Rating: **
John Abraham can become a smart, slim, passionate, and agile actor like Daniel Craig, Liam Neeson, or Nicholas Cage. But, they probably have to become Hulk.
The Hulk is a creature born of the Marvel series with special effects. Superman made from the chemical loca that is within the hero's blood.
John is a man enough in himself, why he wants to become a hulk by blowing nostrils on the screen, stretching the veins, and widening his muscles.
But, by doing so, his fanbase made with great difficulty has started eroding from him. He will get his voice in 'Mumbai Saga' and soon if he does not manage, the third 'Satyamev Jayate' is hardly made.
Also Read The Big Bull Vs Scam 1992: Know why the comparison is not right, the director of the web series, Hansal Mehta, explained the reason
Director Sanjay Gupta's film 'Mumbai Saga' is the Dangerous Point of his typical masala film Making, from where his speed is going to catch the escape velocity, that means if he runs faster then the path of returning can be found off.
The story of this film starts from there, after which the underworld in Bombay started working in an organized manner. A handful of people.
This means that hundreds of thousands of people working under their hands do not know for whom they have been working. The distinction between crooks, police, businessmen starts from here.
It is not known whether the khaki wearer is a big crook or more loyal to a bully. And, between these two there are some who only see the spectacle.
They do anything to retain their power and put the entire city at stake.
The film 'Mumbai Saga' is the cinema of that groove which has been included in films like Dharmendra's 'Jaljala', 'Hukumat', 'Loha'. The story is nothing.
There are just fluttering arms, throbbing bands and there are bullets from all sides.
It may be possible to apply cotton to the ears because the theater person has to tell that his sound system is the best in the world
and that the background music makers of the film have got the direction to make the music.
The songs have become very bad in this affair. Background music has also become nothing more than noise.