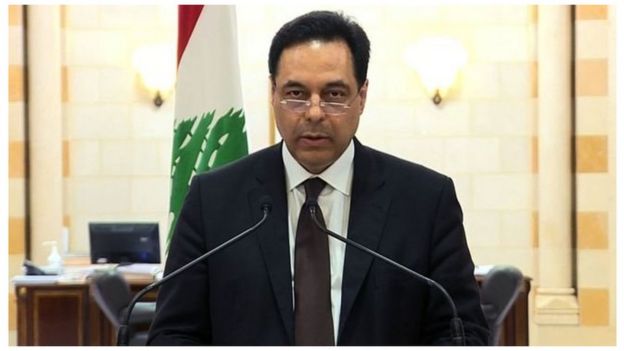 Lebanon government resigns after Beirut blast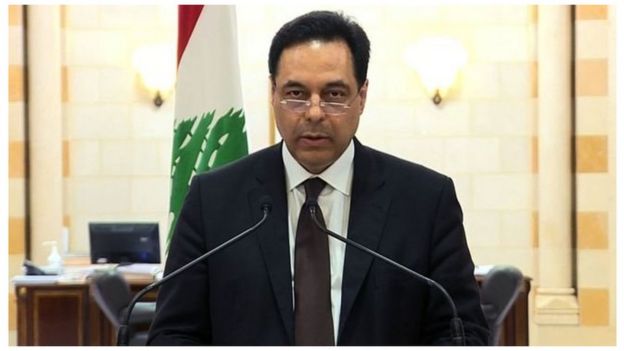 Lebanese Prime Minister Hassan Diab has resigned along with his entire cabinet due to the blast on Tuesday in Beirut.
Prime Minister Hasan Diab announced it himself in his message to the nation on national television on Monday evening.
However, earlier it was reported that according to news agencies that he has submitted his resignation to Lebanese President Michael Aoun and its official announcement is going to be made soon.
Before his resignation, many of his ministers also resigned. However, there was a demand that the whole government should resign.
The Lebanese people were accusing the government of corruption and incompetence.
Angry people were demonstrating for the third consecutive day and there was a clash with the police.
For years, an explosion of 2750 tonnes of ammonium nitrate, which had been unsafely kept at the port, exploded, killing more than 200 people and injuring thousands.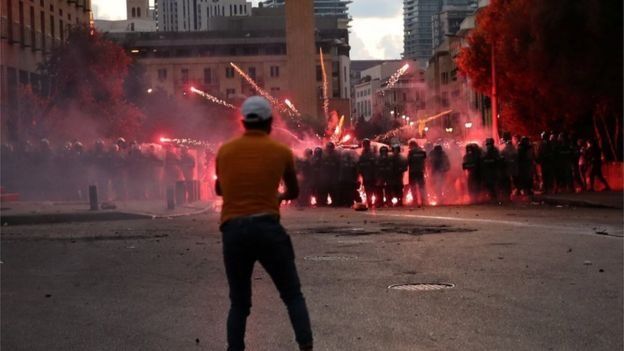 The President has asked the government to continue in office till a new cabinet is formed.
What did the PM say after his resignation ?
Prime Minister Hasan Diab was made Prime Minister in January this year after several months of deadlock.
He said that his government had prepared a roadmap to save the country, but it could not happen due to corruption.
Without naming anyone, the Prime Minister said, "Corruption in Lebanon is 'bigger than the nation' and a very strong and thorny wall separates us from the change. A wall that was surrounded by such a square all around Which class is adopting every dirty method to protect its interests. "
He further said that "those people knew that we were a threat to them and if this government was successful, it meant that for a long time there would be a real change in this section of the ruling class whose corruption has strangled the country."
He said in his message, "We are following the people's responsibility for the tragedy (which had been hidden for seven years) to fix the accountability and people's desire for real change."
What will happen next ?
Parliament will now have to choose a new Prime Minister, in which, according to the BBC correspondent, the process of narrow politics will be adopted which is the root of the problem.
In Lebanon, there is a division of power among people representing various religious groups.
Due to the civil war that took place from 1975 to 1990, many warlords had stepped into politics and they still dominate the political, economic and social sphere of Lebanon.
Many people protesting on the streets consider this system responsible for corruption in the country.
Explosion effect in Beirut
The death toll in the Lebanese capital Beirut on Tuesday last week has risen to 220 and according to Beirut Governor Marwan Abood, 110 people are still missing. Most of them are foreign workers and truck drivers.
Nearly six thousand people have also been injured in this blast.
After this explosion, the economic crisis in Lebanon is also deepening. The reason for this blast is believed to be corruption and maladministration in the Lebanese political class, questions are also being asked about the reasons for placing explosives in the main part of the city.
Because of this, thousands of people are demonstrating on the streets of Beirut. On Monday too, violent clashes were witnessed between protesters and police for the third consecutive day.
The Lebanese Prime Minister has said that the reason for the explosion was ammonium nitrate being deposited at the port of Beirut for the last six years. 2,750 tons of ammonium nitrate were present at the port of Beirut, which exploded due to fire.