KBC 12 Update: This question related to 'Ramayana' asked for 6.40 lakhs, do you know the answer …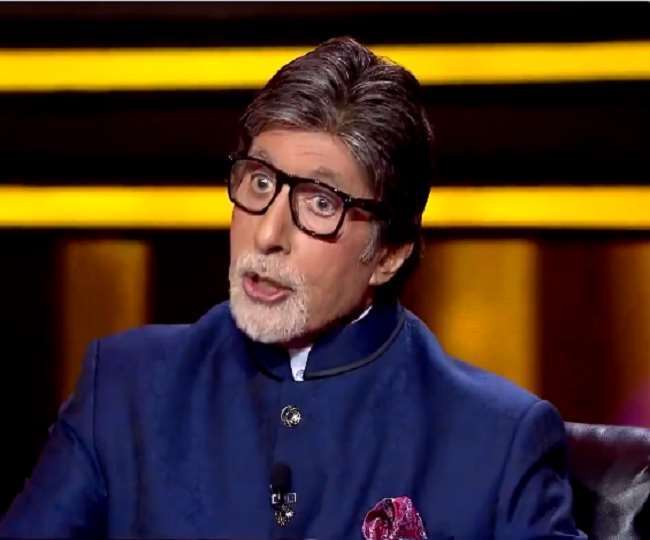 New Delhi KBC 12 Update: The 12th season of the Amitabh Bachchan hosted show Kaun Banega Crore Pati is currently in discussion. Persistent people are involved in the show, who have been greatly influenced during the Corona period. The latest episode that aired showed that a carpenter (Carpenter) from Rajasthan was given a chance. Radhunath Ram of Barmer returned from the show winning Rs 6.40 lakh. The question he answered for 6.40 lakhs was asked from the Hindu scripture Ramayana. Do you know the answer to this question?
Actually, Radhunath Ram also shared his story with Amitabh Bachchan. He told that he has been working as a carpenter for the last 19 years. He could not do his studies beyond class 9th. He did not study further due to the financial condition of the family. However, even less formal education could not stop him from reaching and playing the Kaun Banega Crorepati.
Radhunath Ram answered the question in Fast Finger First in just 6 seconds. After this, he reached the hot seat. Radhunath took the first lifeline on his second question. The special thing is that the second question was of 2000 rupees and was related to his profession. Surprised by the question of his profession, Radhunath decided to travel up to 6.40 lakhs.
A question of Rs 6.40 lakh was placed in front of Radhunath. This question was asked from Ramayana. The question was- According to Ramayana, what was the name of Ravana's sword? Ram correctly answered 'Chandrahas'. But 12.50 lath question came to Radhunath, then he decided to leave. He was not confident about this. Let me tell you, this season is still waiting for its biggest winner.